Last week I was lucky enough to have a makeover done at one of my favourite make up brands – Illamasqua. Like with all things Illamasqua, they do things differently and better than most other brands out there. A makeover isn't just simply called a 'makeover', it's a 'transformation' to bring out your alter ego. Now while my transformation wasn't too extravagant, I was only going to a birthday dinner not a costume ball after all, I was so extremely happy with the experience and my final look.
My MUA was Oonagh, who was super friendly and very knowledgeable about make up and the brand. First off, she sat me down and we discussed what sort of look I wanted and the colours I preferred. She also asked if there were any products I was particularly interested in trying – why yes, of course, hello Gleam Cream! Then Oonagh proceeded to collect all the items she wanted to use and placed them on the counter in front of me, and once I was happy with all of them, we got started 🙂 I thought it was great that she had all the products really to go first, I've had countless makeovers where the MUA would go back and forth between me and getting a different product and that's so annoying!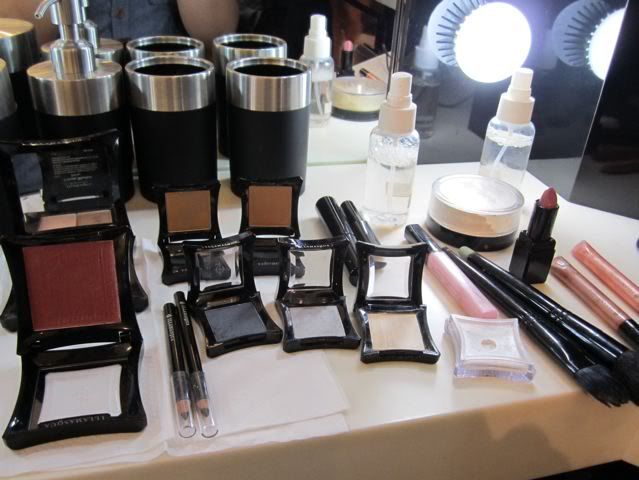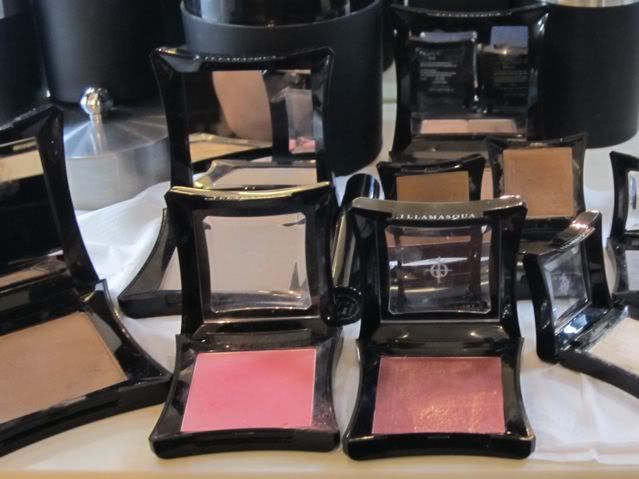 Oonagh started by priming my face with the Satin Primer and applied
Gleam Cream
to areas she wanted to highlight (ie. tops of my cheekbones). The Cream Foundation was applied next and set with the Powder Foundation along the t-zone for a flawless finish. For my cheeks, she used the Cream Blush in Betray and Illuminator in Fondle, which is a very pretty shimmery pink. Next came the eyes, the same Illuminator was used as a base then Soul was applied all over the lid, Drama to the crease and Succumb to under the brow. The Pure Pigment in Breath was also applied to the centre of my lids 
and inner corners 
for added sparkle, and the Precision Ink in Abyss was applied to my upper lashline. Then the Bronzing Duo was used to contour my cheeks slightly, and the Powder Blush in Hussy was added to the apples of my cheeks to set Betray and make the colour pop. The Powdered Metal in Ether was also applied to areas for more highlighting and glow, which you know I totally love. The Lipstick in Climax was used on my lips, and topped off with a little Sheer Lipgloss in Soul for shine! Oonagh was really fantastic at talking through each product and how to use it, and letting me know what worked for me and what didn't. She also gave me some great make up tips along the way!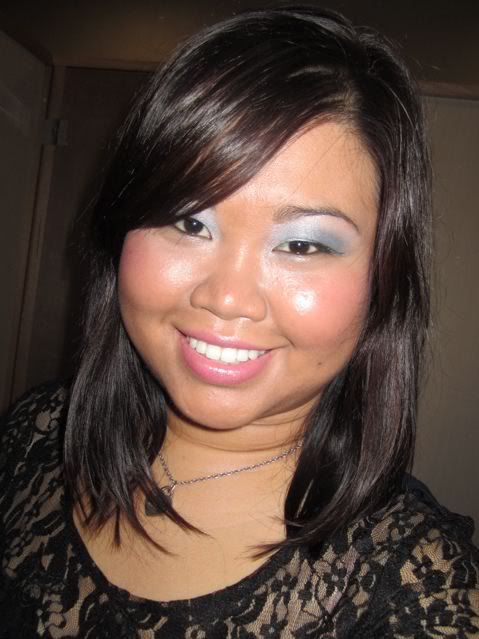 Check out all my glow <3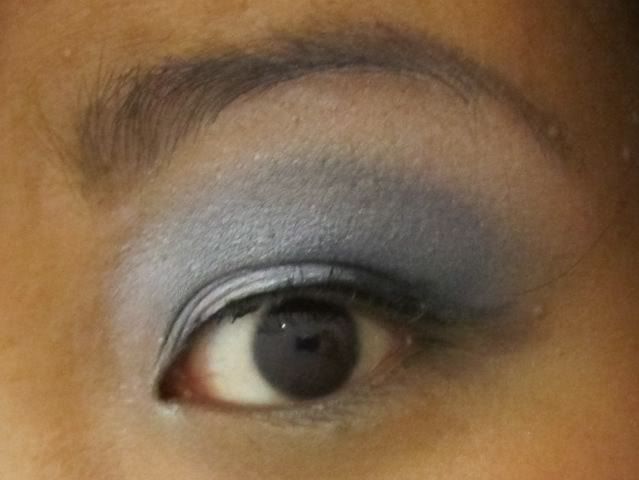 Remember how I mentioned that Illamasqua does things differently? Well, if you haven't been convinced yet then here's the best bit. They film and record the whole session and give you a DVD of it to take home. YES, you read that right – you get a DVD of your transformation! They film it so you can watch it back and re-create the look for yourself easily at home. How brilliant is that?! 
Overall, I had an amazing experience and highly recommend you try Illamasqua for a transformation! I left with a fab look that I was very happy with, a DVD and lots of great advice regarding the Illamasqua products and how to use them!
The Illamasqua Transformations are $70 redeemable on product, and is available at all Illamasqua counters in Myer. So go on, find your alter ego 😉