Do you remember when I previously rambled on about how amazing the Australis Paparazzi Perfect HD collection was
here
? Well, today I bring you the remaining wonderful product from the range – The 
Australis Paparazzi Perfect HD Eyeshadows
! The range contains 4 different eyeshadow palettes with each one containing 5 gorgeous shades. So without further ado, I present… A-Lister Sista!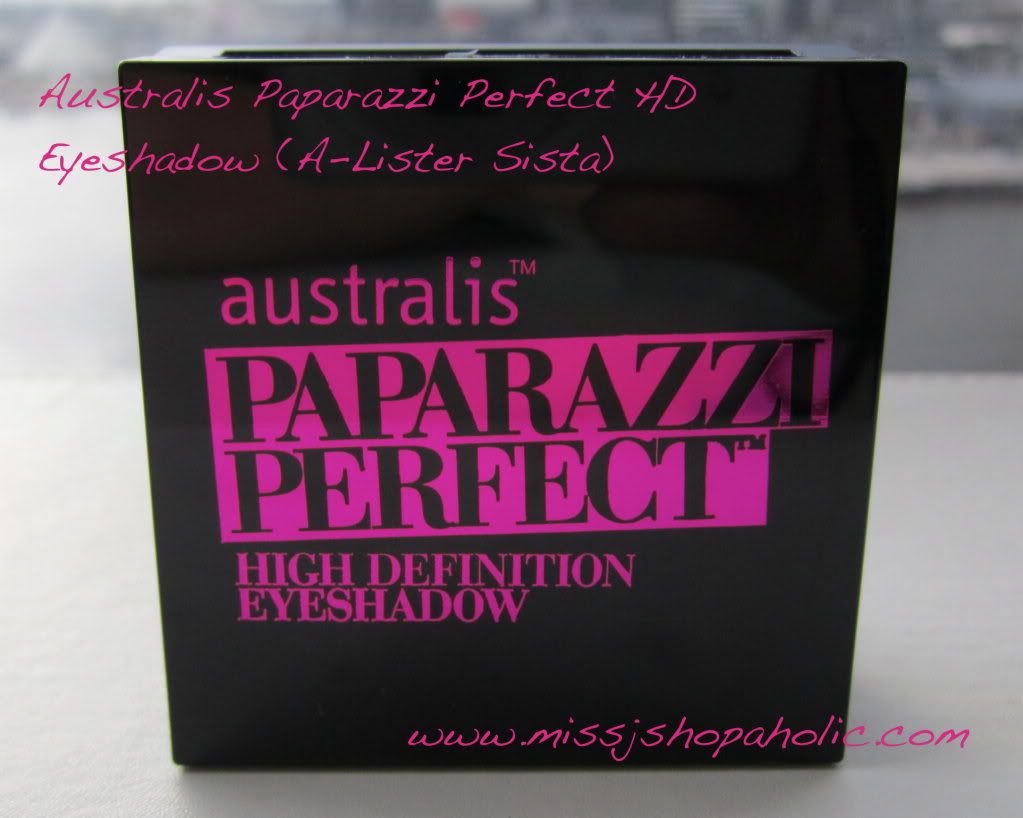 Highly pigmented and buttery smooth, A-Lister Sista totally had me head over heels in love at first swatch! The shadows are all shimmery but quite finely milled, so they have a lovely pearly finish. And the colours, oh the colours! All 5 are gorgeous and compliment each other perfectly. Use all 5 shadows or mix and match to create countless looks that'll work for any season or occasion. From soft and neutral to night time glam, this palette will have you feeling like an A-list celebrity. Oh and for a fraction of the price of many other palettes on the market, how can you go wrong? Well truth is, you can't, so I highly recommend you check these out stat sista!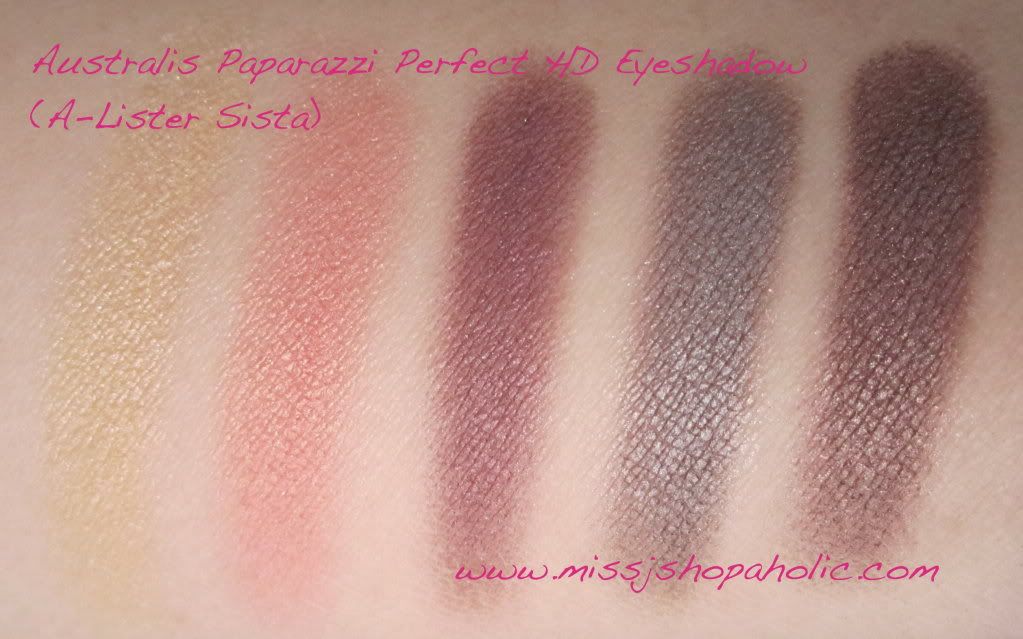 Left – A pretty pale gold, that's soft and sparkely. That works fabulously as a highlight colour.
Middle – Gorgeous peachy orange with gold shimmer. Super pretty and reflective, this shadow is perfect for all over the lid.
Top – My favourite colour from the palette! A plum brown shade that is so lovely, you wont know where not to use it.
Right – Stunning, shimmery silver taupe. A colour that is so versatile and will work for any skin tone.
Bottom – A deep chocolate brown. Beautiful, enough said.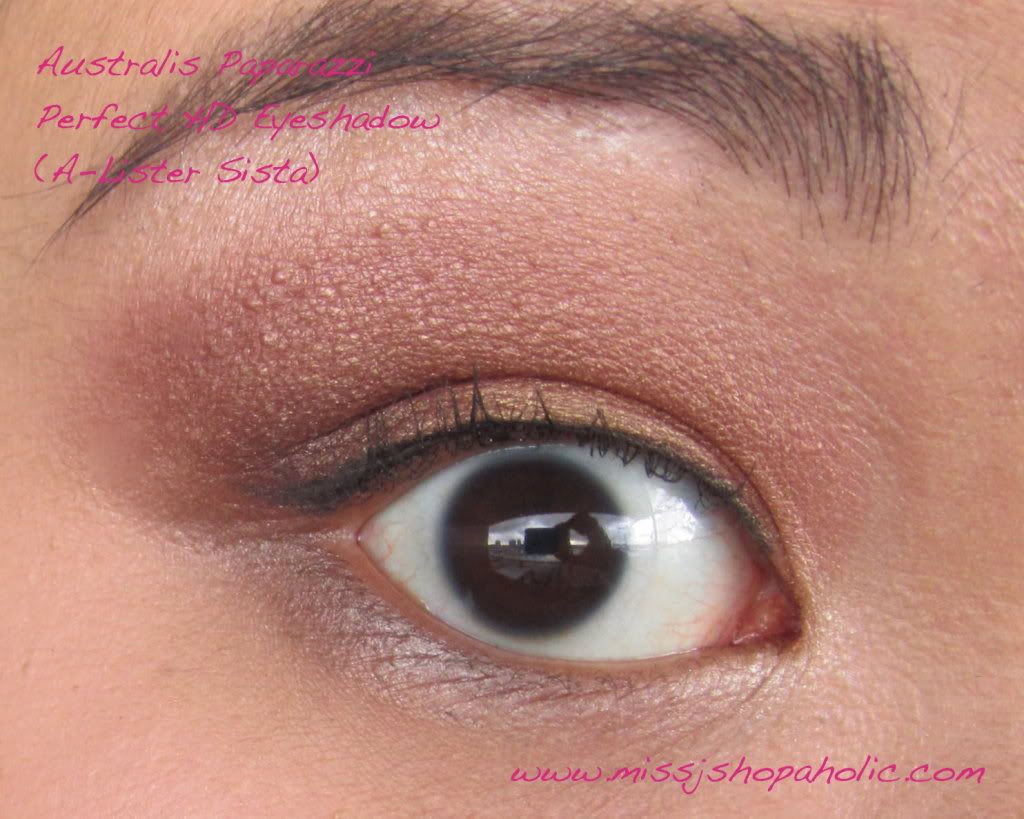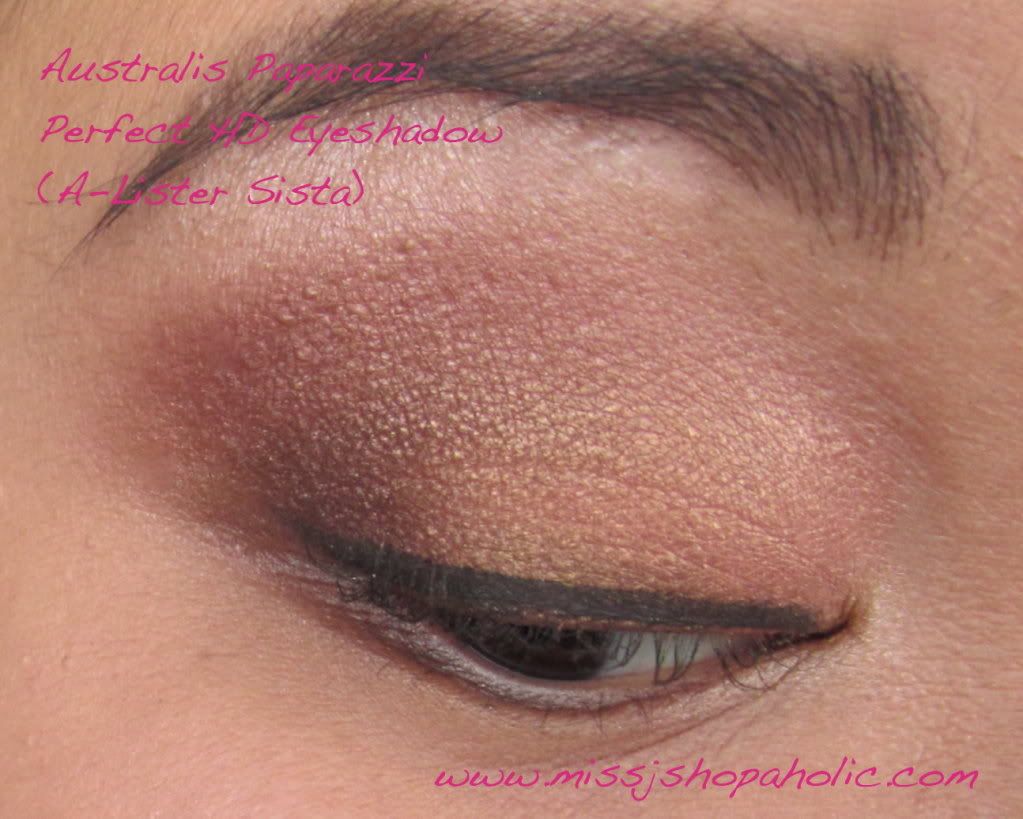 Used the peach (middle) shadow all over the lid, the plum brown (top) in the outer corner and the crease, the chocolate brown (bottom) to darken and emphasize the outer v, the taupe (right) smudged into the lower lash line, and the pale gold (left) to highlight under the brow and on the inner corners.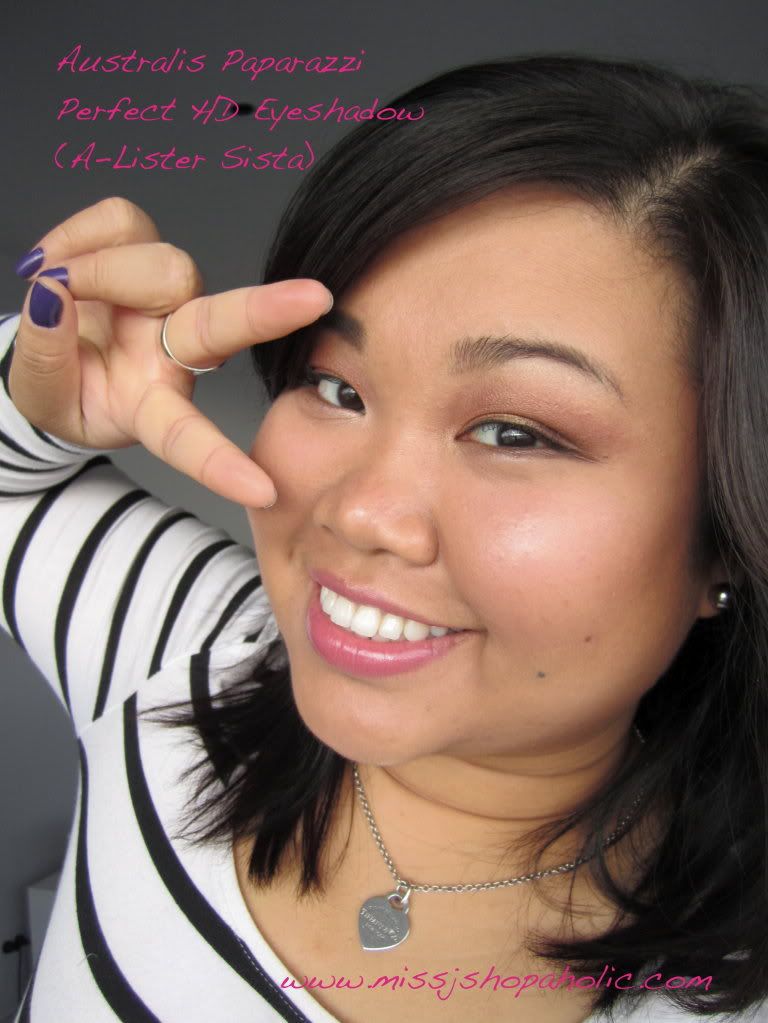 My best A-Lister Sista pose?!
Look breakdown*~
Face & Cheeks
Chanel Vitalumiere Foundation
MAC MSF Natural
Chanel Soleil Tan de Chanel Cream Bronzer
MAC Fleur Power Blush
MAC By Candlelight MSF 
Eyes
NARS Smudge Proof Eyeshadow Base
Australis Paparazzi Perfect A-Lister Sista palette as mentioned above
MAC Blacktrack Fluidline
Lips
Illamasqua Lipstick in Climax
NARS Ophelia Lipgloss
The Australis Paparazzi Perfect Eyeshadows are available now from all Australis
stockists
, RRP AU$15.95.
xoxo