Lollipop from Essie is definitely one of my favourite red polishes of all time! It's a vibrant, creamy-ish candy apple red, that just looks wonderful all year round. It has a nice glossy finish (though I did use a coat of Seche Vite on the swatch below) and I adore this for both the fingers and toes as it just pops! This would definitely suit most skin tones as it's neither too warm nor too cool, and the formula is great as well. It goes on smooth and even, and is opaque in 2 coats. Looking at this polish just instantly makes me happy, what about you?!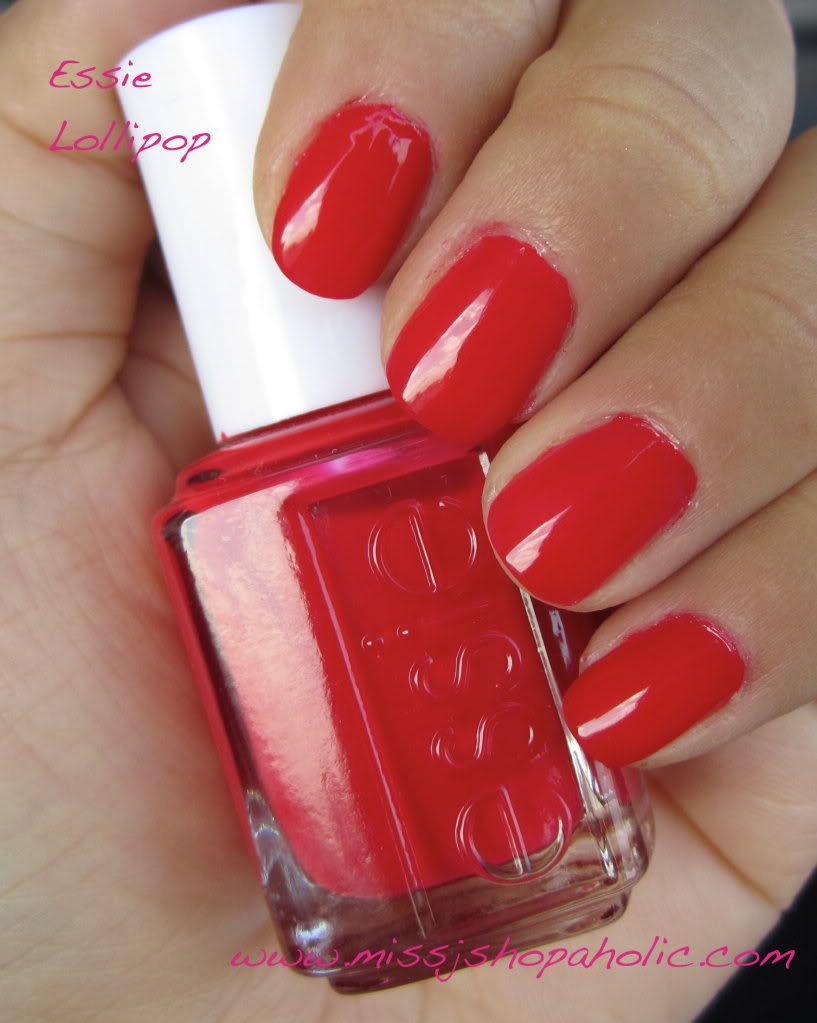 Two coats, taken in natural light
Available from all Myer stores RRP AU$18.95.
xoxo