Face of Australia
is fast becoming one of my favourite Aussie makeup brands. Today, I want to talk all about the 2 Lip Plumpers from their Divine Shine lipgloss range – Lavish Instinct and Sterling Blossom. 
The
FOA Lip Plumpers
 are sheer yet super glossy with a slight shimmer, and both colours are gorgeous! They apply smooth and even in a couple of swipes, and last a good couple of hours too. Containing cinnamon and ginger, once applied the product gives your lips a slight tingling sensation and this is what helps to plump your lips. I adore the tingle and do feel that my lips are more supple and my deep lip lines appear fuller when using this. My only minor concern is the slight menthol scent and taste, which may be a little off putting to some. It doesn't bother me at all though, as I find the menthol flavour to be almost refreshing and I actually smell the cinnamon a lot more. To me it's like a warm chai tea latte in a tube!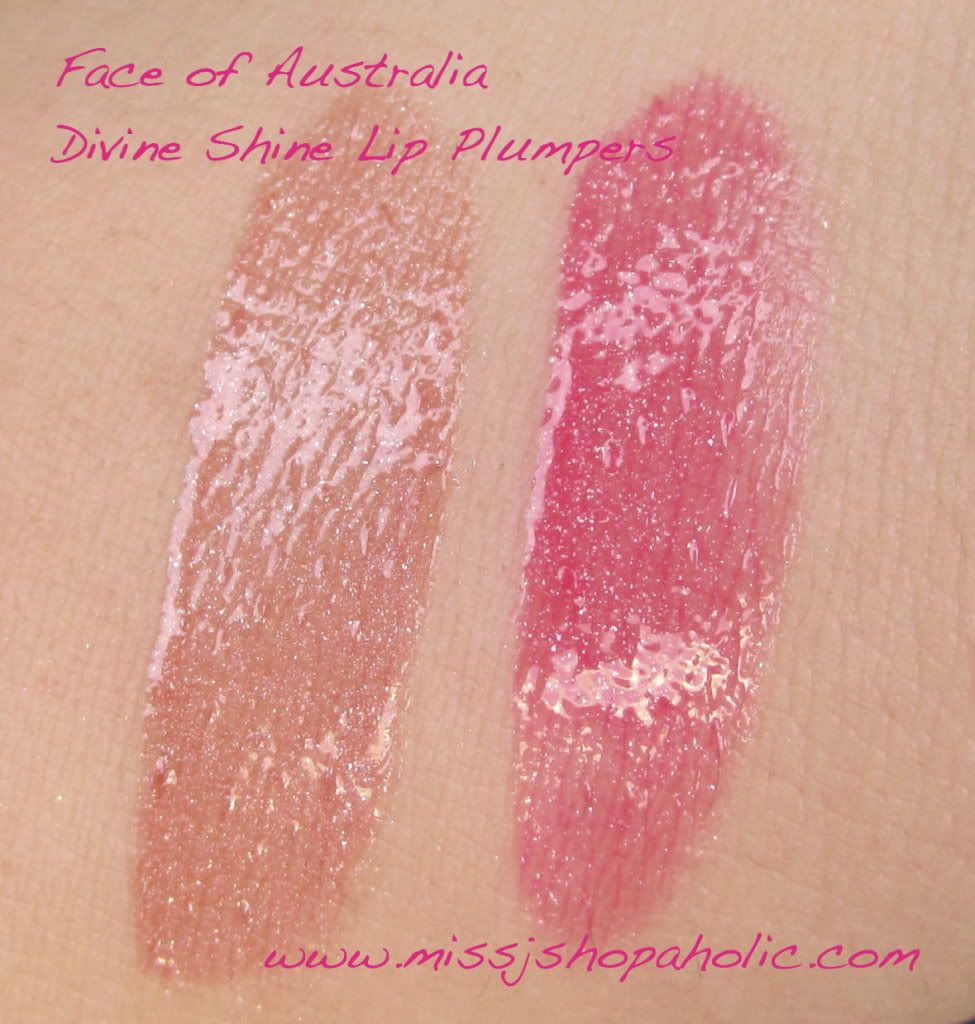 Swatches L-R: Lavish Instinct and Sterling Blossom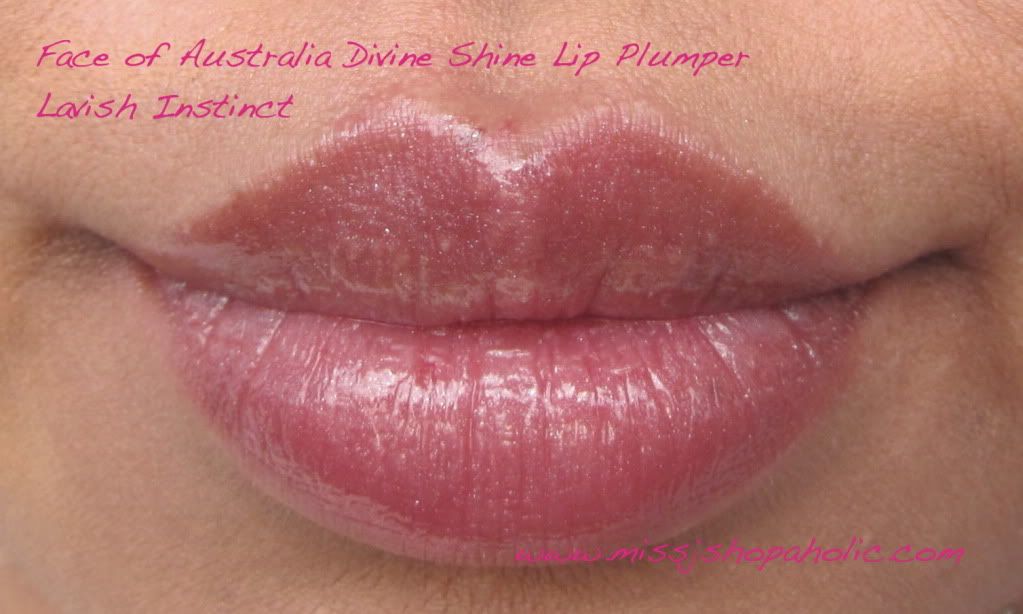 Lavish Instinct
Sterling Blossom
Lavish Instinct is a beautiful, shimmery nude. It's one of those 'my lips but better' colours, but it not only makes your lips look better, it also makes them glossy and sparkly! This also looks great topped over lipsticks, especially lighter shades to give them more oomph! Check it out
here
topped over MAC Blankety. Love it so much that it now has a permanent place in my makeup bag!
Sterling Blossom is a super pretty, bright strawberry pink colour. It's a fab shade that can be paired with any makeup look from neutral to dramatic. Love the shimmer and sparkles, and the colour is sheer but has enough pigment to instantly brighten your face. It's also great over lipstick but I prefer to use it on it's own, as I adore the pinky glow it gives to my lips!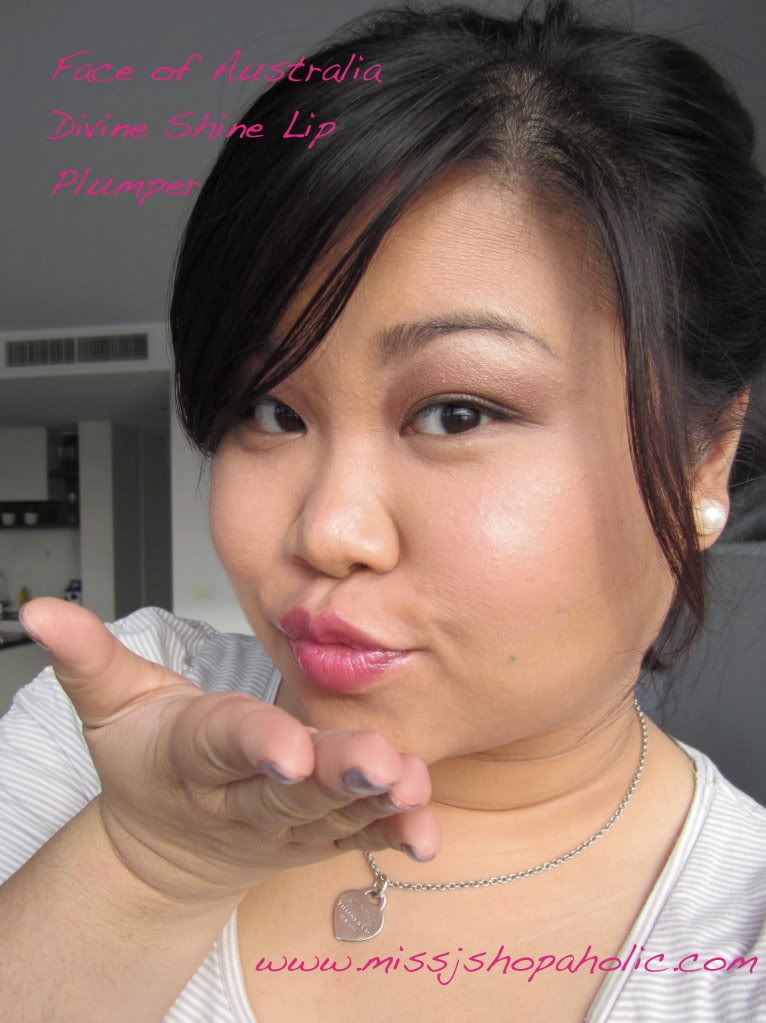 Look breakdown*~
Face & Cheeks
Illamasqua Satin Primer
Illamasqua Rich Liquid Foundation
NARS Penny Lane Cream Blush
Bloom Cream Bronzing Duo*
Eyes
NARS Smudge Proof Eyeshadow Base
MAC Woodwinked Eyeshadow
MAC Twinks Eyeshadow
MAC Smut Eyeshadow
MAC Blanc Type Eyeshadow
Bobbi Brown Gel Liner in Espresso Ink*
Lips
Face of Australia Divine Shine Lip Plumper in Sterling Blossom*
The Divine Shine Lip Plumpers are available from all Face of Australia
stockists
nationwide, RRP AU$10.95.
xoxo
Please note that the products featured in this post, as well as those marked with a *, have been provided for consideration. My Disclosure Policy can be viewed
here
.