Nothing says high end make up more than Tom Ford. His collection of lipsticks, from their solid white and gold trimmed tube, the range of colours, the formula, down to the embossing on the bullet are simply stunning! Now I've previously blogged about the 
Private Blend Lipsticks
 in
Vanilla Suede
and
Moroccan Rouge
, and I thought there was no way I could love the range any more than I already do, then enter Pink Dusk…
Whoa if I could only wear one lipstick for the rest of my life,
Pink Dusk
would totally, hands down, be IT!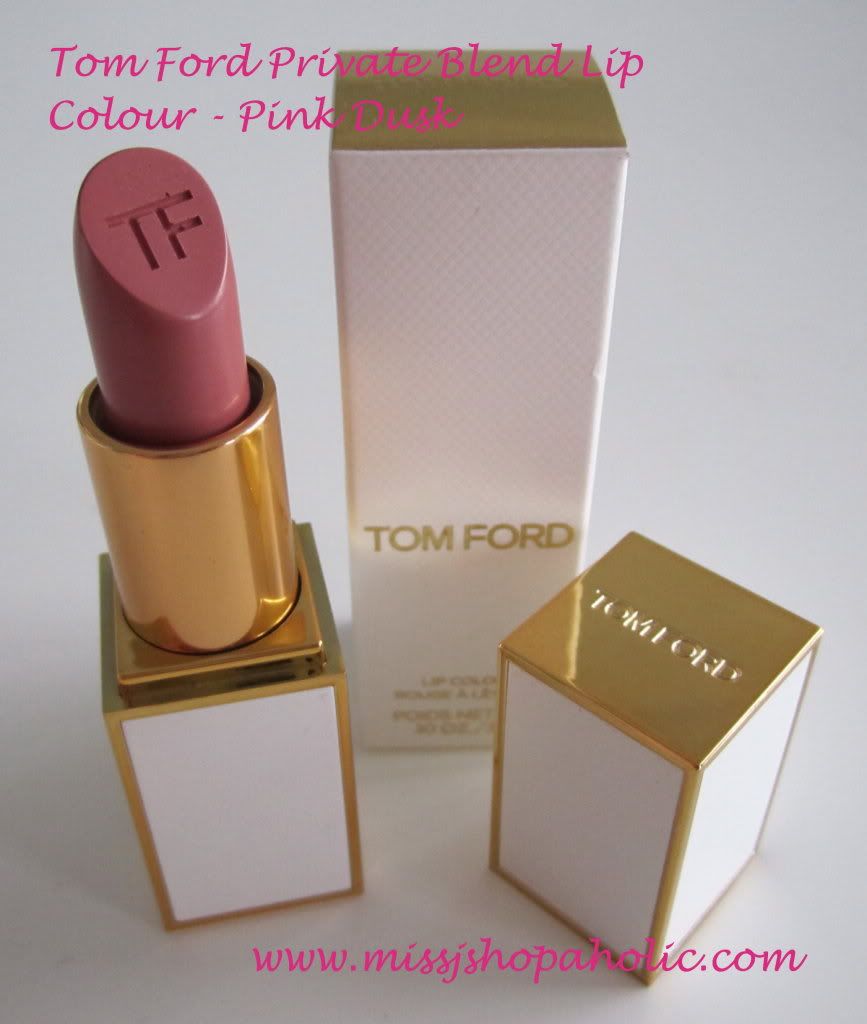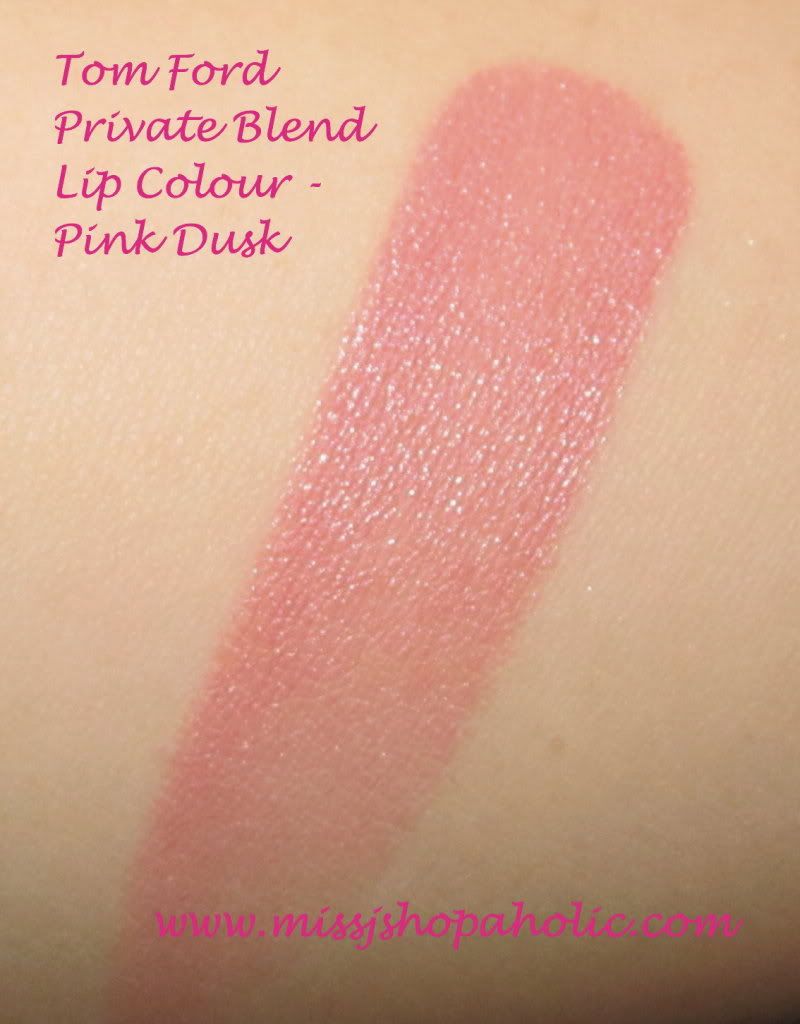 Big claims I know, and being a beauty blogger with a fair few lippies in my make up collection, it's a little hard to fathom, but seriously Pink Dusk is THE one! It's a beautiful sweet pink, that's slightly on the nude side but with enough colour to perk up your pout. The colour is neither cool nor warm so it's a great shade that will suit all skintones. I especially adore the formula, it's so pigmented and creamy, all it takes is one swipe to achieve perfect opaque coverage on your lips. The lasting power is fantastic for a nude lippie too, I get an awesome 4-5 hours wear out of this even through drinking and careful eating. Just AH-MAZ-ING! It truly is a little piece of luxury in the palm of your hand.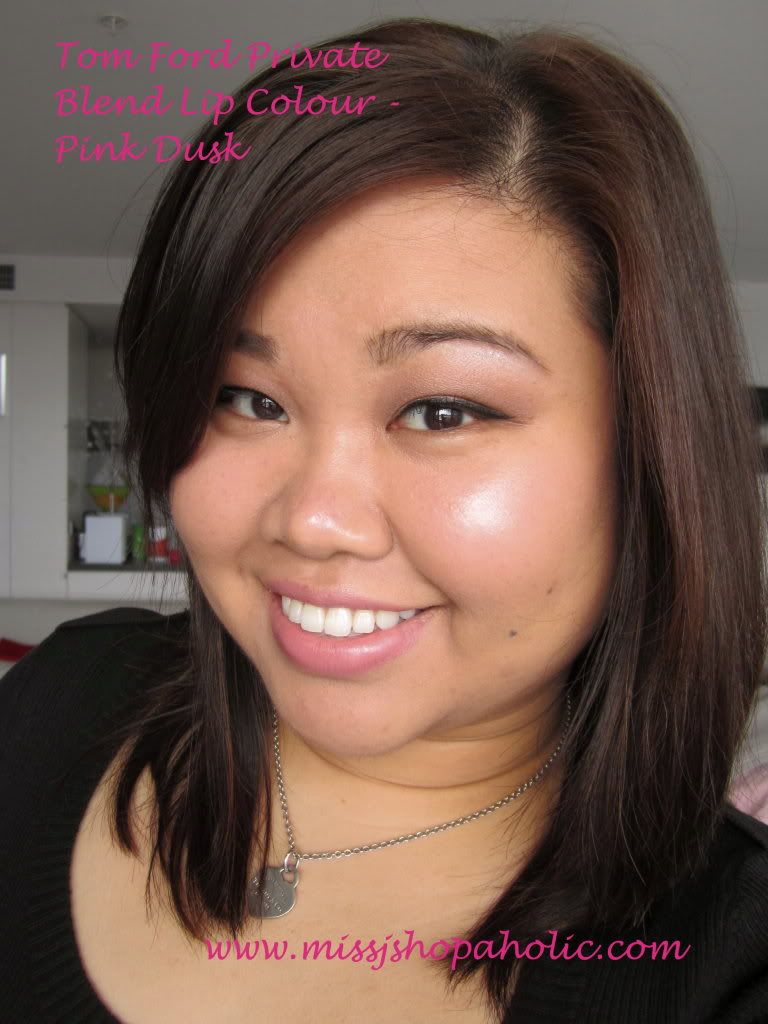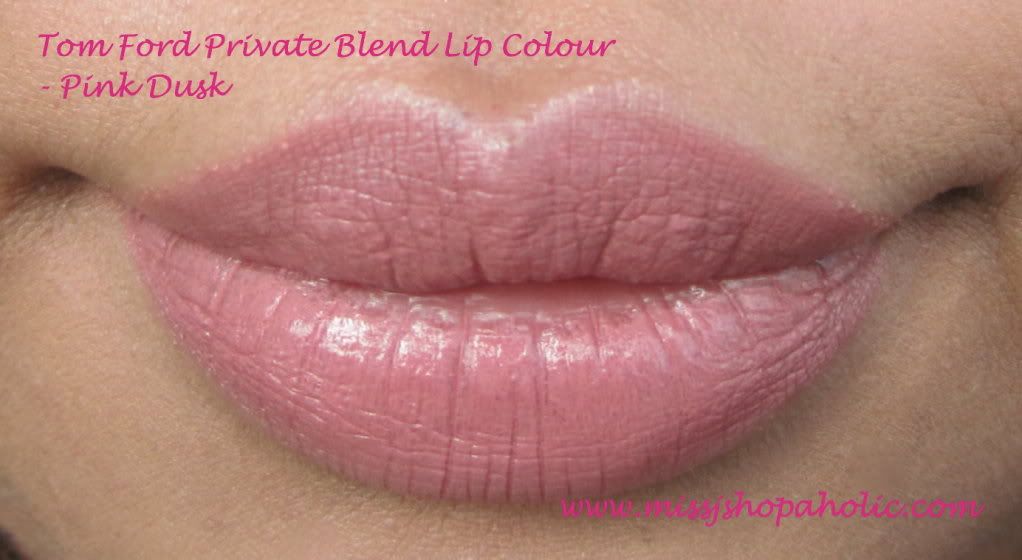 Look Breakdown*~
Face & Cheeks
Clinique Anti Blemish Solutions Foundation
NARS Penny Lane Cream Blush
Illamasqua Cream Blush in Lies to highlight
Chanel Soleil Tan de Chanel Cream Bronzer
Eyes
NARS Ashes to Ashes Eyeshadow
MAC Shroom Eyeshadow
MAC Blacktrack Fluidline
Clinique High Impact Mascara
Lips
Tom Ford Private Blend Lip Colour in Pink Dusk*
The packing? Stunning. The formula? Amazing. The colour? Beautiful. What else can I say? If you love your pinky nudes then this is a must have for you. Go, check it out now. Please! Available at all Tom Ford counters in
David Jones
City stores and
online
, RRP AU$65.
xoxo
Products marked with a * have been provided for consideration. My Disclosure Policy can be viewed 
here
.