Whoa there's a lot of
Dior
in that title… Well the amount of Dior's is probably testament to how amazing this lipstick is!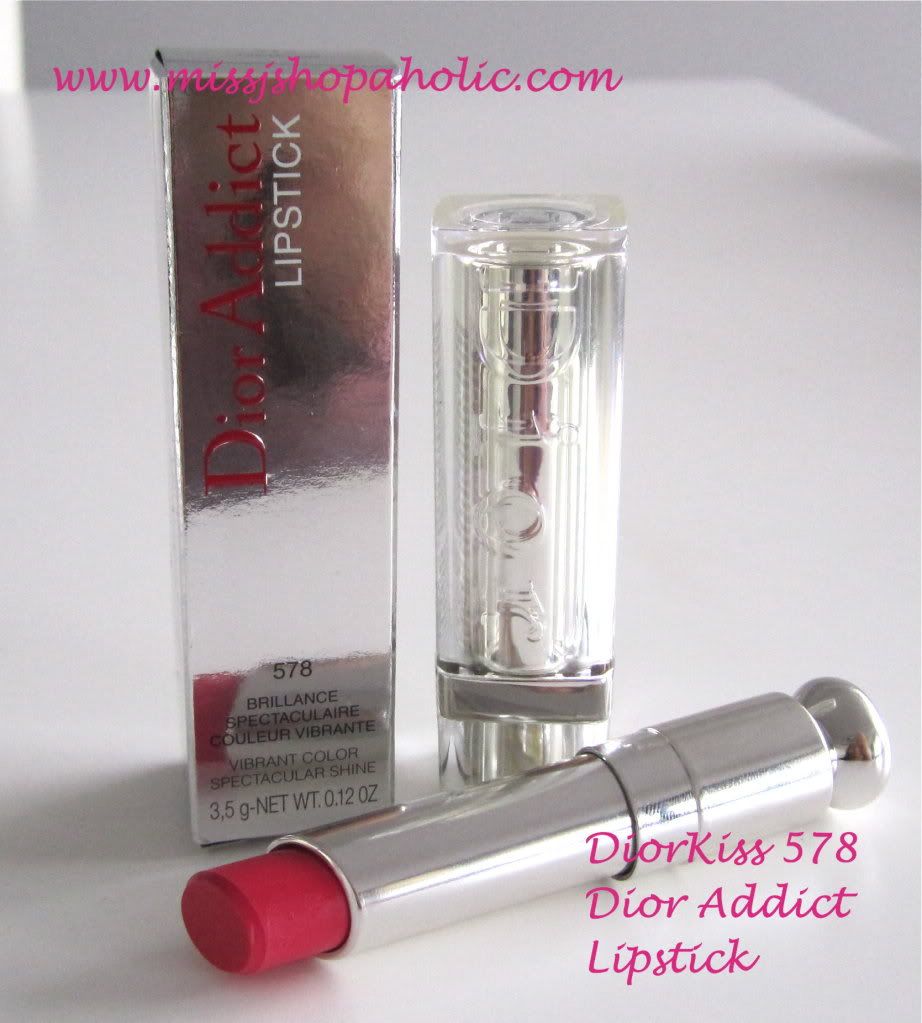 Diorkiss
from Christian Dior's Dior Addict range is one gorgeous lipstick. It's a stunning candy pink, bright but perfect for everyday! It's the type of colour that once applied instantly wakes up the face and I think it would also look great on most skintones. As with the other Dior Addict lipsticks, Diorkiss has a lovely creamy yet sheer texture with a high shine finish. They're similar to the
Chanel Rouge Coco Shine
lipsticks, but these are more pigmented so better for wearing alone rather layering over another lippie. Also since these are more pigmented, lasting power is great too! I get a good couple few hours wear before having to reapply. This lipstick looks and feels fabulous on and it glides on like a dream for a perfect Diorkiss pout with one swipe!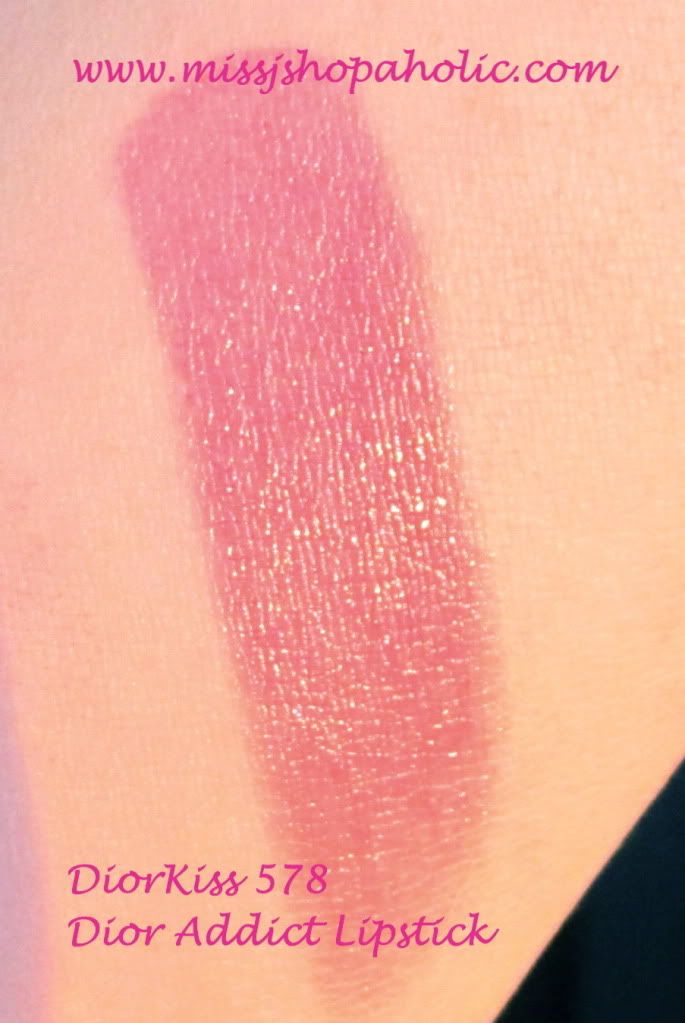 For my FOTD I was actually going to recreate the above Kate Moss promo pic as she is wearing DiorKiss in it, however as you can see she's not smiling in the picture and whilst I did try to do the same expression, I just end up looking either bored or angry if I don't smile! So let's just call my pic "Kate Moss inspired" lol.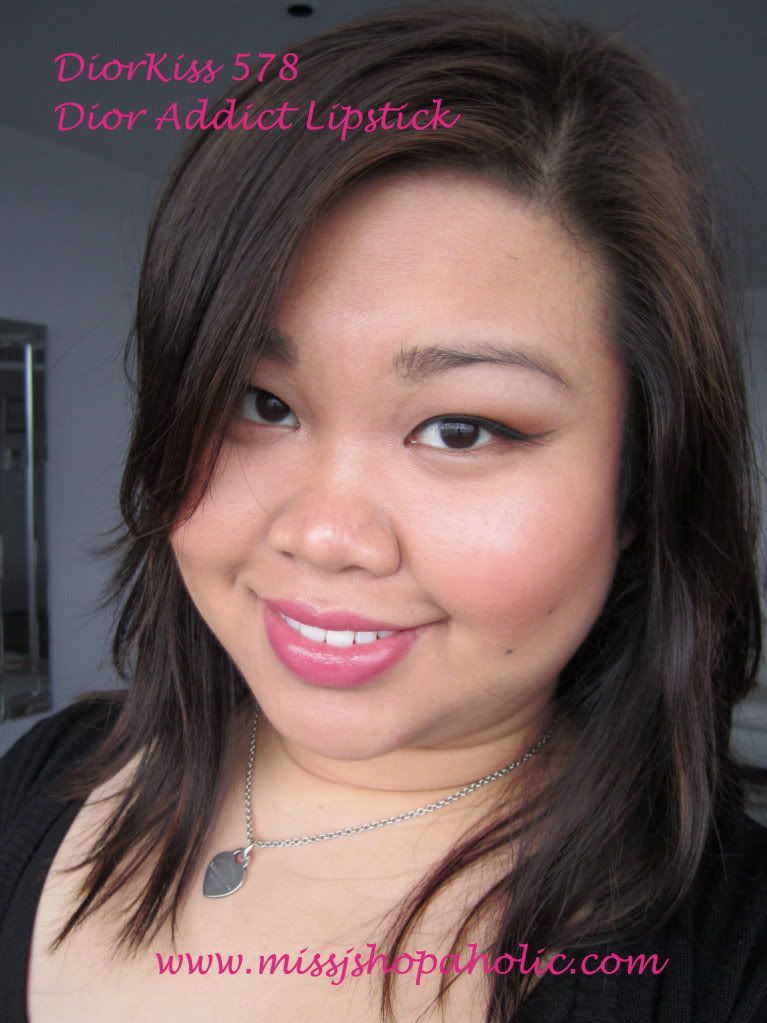 Look Breakdown*~
Face & Cheeks
Chanel Prolumiere Foundation
NARS Laguna Bronzer
NARS Deep Throat Blush
Eyes
NARS Smudgeproof Eyeshadow Base
MAC Texture Eyeshadow
MAC Blanc Type Eyeshadow
MAC Blacktrack Fluidline 
Benefit Bad Gal Mascara
Lips
Dior Addict Lipstick in DiorKiss 578.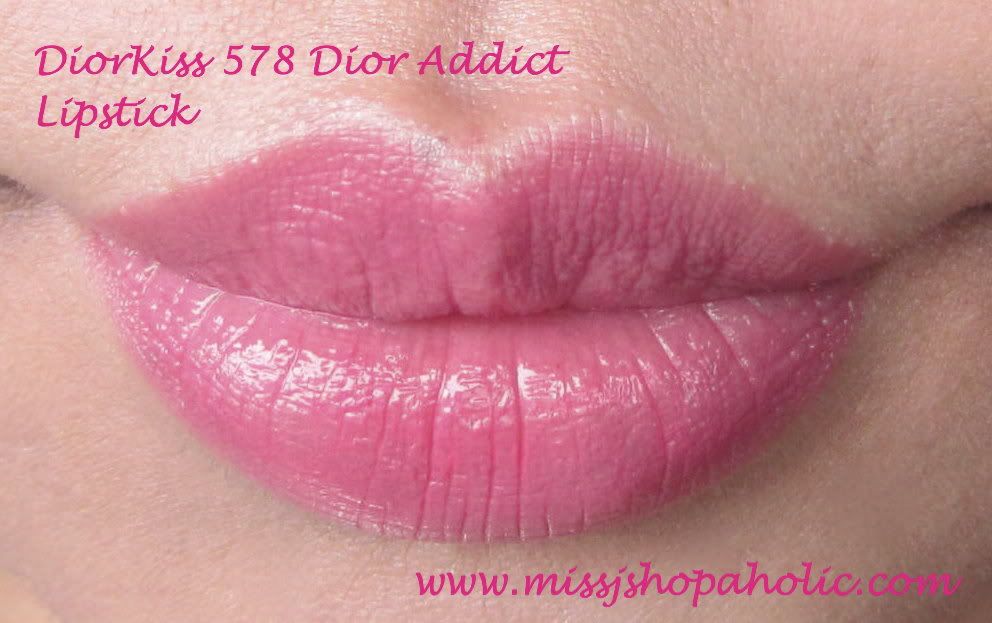 The
Dior Addict
lipsticks come in 44 gorgeous shades and are available now at all Christian Dior counters, RRP AU$49.
xoxo