If you follow me on
Twitter
you'll know that I've been talking non-stop about my upcoming adventure to the USA. Well the time has come and as this post goes live, I should be boarding a plane on my way there! 😀
I am soooo excited about this trip. It's my first time to mainland America, I've only previously been to Hawaii where I actually got to celebrate my 11th birthday. So I can't wait to see all the touristy sights such as Disneyland, Vegas, the Statue of Liberty, Alcatraz etc and of course all the SHOPPING! I'm not called a shopaholic for nothing you know lol
So here's what's in my travel make up bag… It's probably more than I should really bring since I'm usually pretty lazy about applying make up when I'm on holiday and I'll also be purhasing a bucket load of cosmetics over there but I do like to be prepared for any occasion!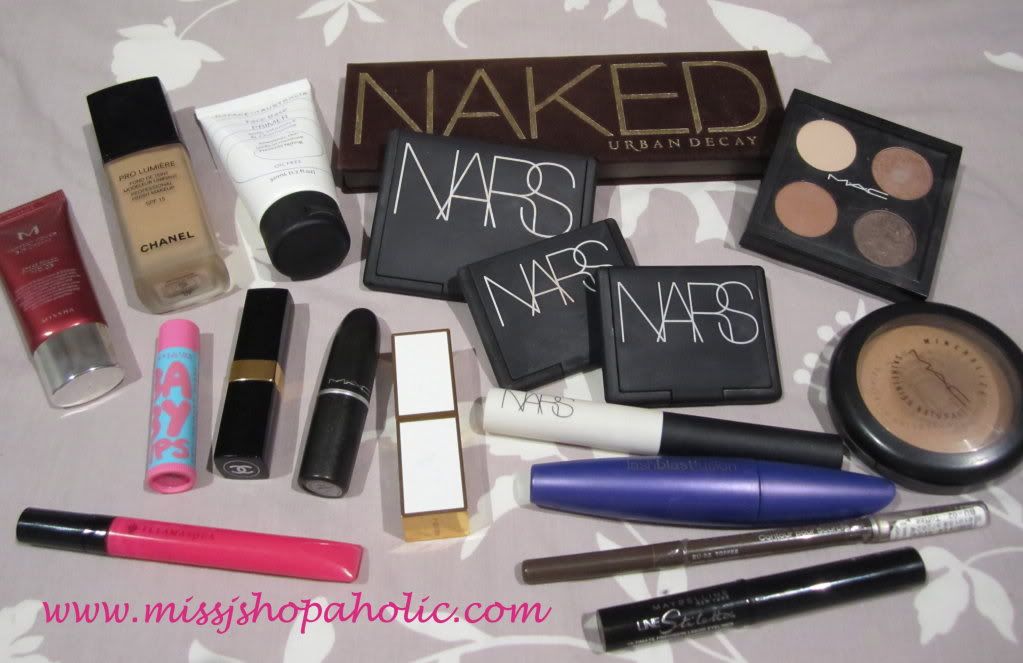 Missha BB Cream No. 23 – It's super hot in the US at the moment, so I'll probably stick to wearing BB cream rather than foundation during the day. Plus this has the added bonus of SPF 42+!
Chanel Prolumiere Foundation
Face of Australia Face Base Primer
Urban Decay Naked Palette – Great colours that can take me from day to night
MAC Eyeshadow Quad (Blanc Type, All That Glitters, Soft Brown & Satin Taupe) – My essential MAC colours that have no dupes in the Naked Palette.
MAC MSF Natural
NARS Smudge Proof Eyeshadow Base
NARS Laguna Bronzer and Orgasm Blush Duo
NARS Albatross Highlighter
NARS Dolce Vita Blush
Covergirl LashBlast Fusion Mascara
Maybelline Line Stiletto Liquid Liner
Prestige Ultimate Brow Definer
Maybelline Baby Lips Lip Balm
Chanel Rivage Rouge Coco Shine Lipstick
Tom Ford Pink Dusk Private Blend Lip Colour 
MAC Hug Me Lipstick
Illamasqua Divine Sheer Gloss
Well that's it, I'm off for a few weeks and I'll be back in posting mode late September! 
À bientôt 🙂
xoxo