Being a beauty
addict
blogger, I often try a lot of different skincare products in my quest for perfect skin. Some I like, some I hate, some I'm indifferent about, but today, I want to talk about something I love. My newest holy grail skincare product – the 
Peter Thomas Roth Un-Wrinkle Peel Pads
, and they are AMAZING!
Now you're probably thinking… "Jess, I've seen your FOTD pics. You don't have wrinkles". Well yes, that's true (thank god!) but as they always say prevention is better than a cure, so I was all over these when I first heard about them. The Peel Pads' fabulous combination of power ingredients gently exfoliate the skin, stimulate cell turnover, and protect skin from environmental damage. So not only do they target wrinkles, they are super effective at improving the texture of your skin, helping to even out skintone and tighten pores.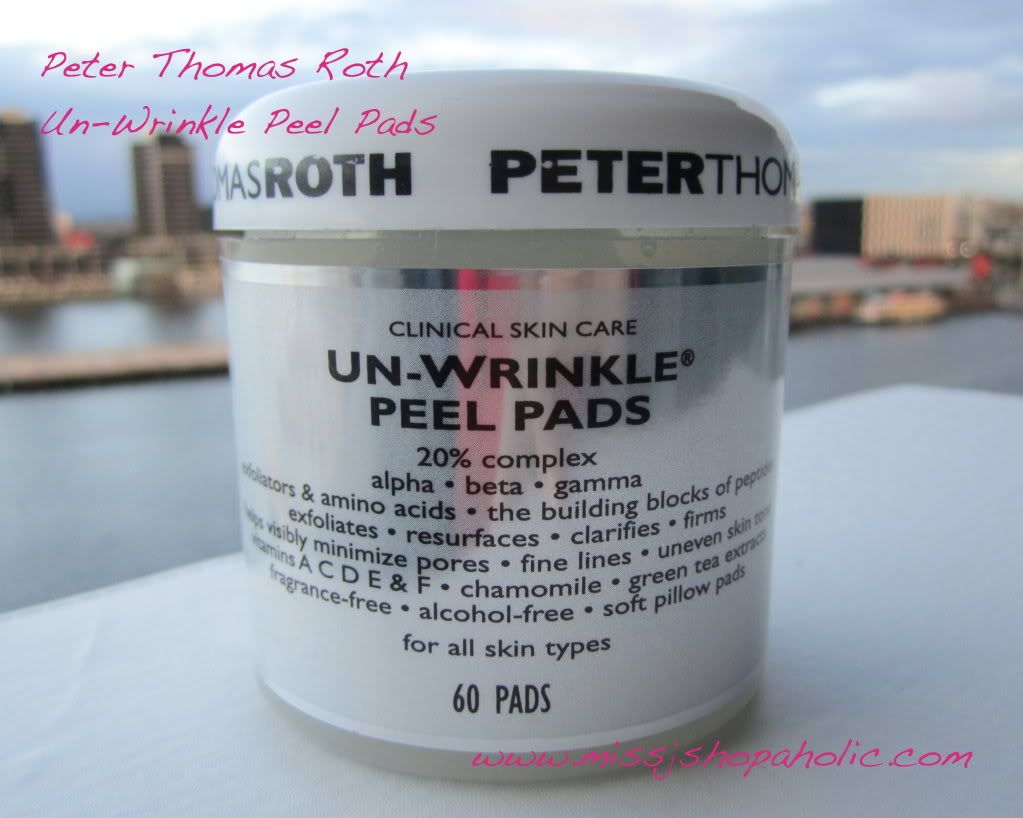 The pads are designed to act as a gentle face peel, suitable for everyday use depending on your skin type. They are really easy to use too. After removing your make up at night, just grab one of the pads, wipe it all over your face avoiding the eye area, leave on for 1-3mins, and then rinse off! It will feel slightly tingly when applied, but I don't find it at all uncomfortable or irritating. Each container contains 60 pads so it's good for approximately 2 months if used on a daily basis. I have oily/combination skin and at first I used the Peel Pads everyday, but now I've found that I only need to use them around 3-4 times a week. 
Since I started using these Peel Pads over 3 months ago, I have noticed a wonderful improvement in my skin's texture, skintone and overall appearance. My skin used to be quite rough with small bumps but I hardly have any now, and my pores have significantly reduced in size especially around my nose area. I get less breakouts, and dark spots/scarring left from previous breakouts have also faded faster too. I love the Peter Thomas Roth Un-Wrinkle Peel Pads and have since purchased a new container, they have definitely become an integral part of my skincare routine!
Now I'm very eager to try the rest of his skincare range! Have you tried anything from Peter Thomas Roth?
*Please note that this product was provided for consideration but I have also now purchased it myself. My Disclosure Policy can be viewed
here
.

xoxo