Looking for a lipstick that looks good and is good for your lips? Well look no further!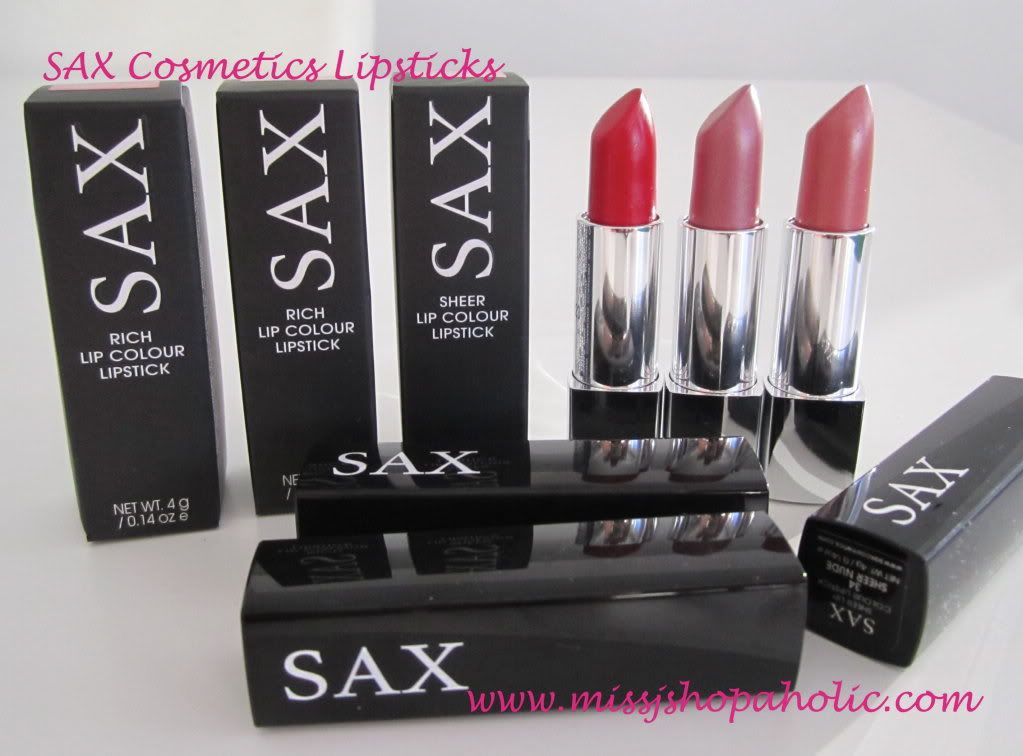 Introducing Australian Brand
SAX Cosmetics
and their fabulous range of lipsticks. With two fantastic formulations – Sheer and Rich – both packed with power ingredients, and at such an affordable price. There's something for everyone! 
The
Sheer Lip Colour
range comes in 6 different shades and are designed to add a sheer tint of colour to the lips. They have a light, smooth texture and feel quite moisturizing on. Containing beeswax, lanolin and silk powder, the Sheer range helps condition and protect your lips whilst also giving you a pretty yet natural, glossy looking pout.
The
Rich Lip Colour
 range also has 6 shades and as the name suggests the colours a richer and fuller. You get amazing pigmentation from these yet they don't feel at all heavy or drying. The texture is oh so creamy and lasting power is great! The lipstick also has the added benefits of ingredients such as calendula oil, evening primrose oil, jojoba oil and vitamin E, which help to sooth, hydrate, protect and repair your lips. One swipe of these babies on your lips and you get rich, full colour with a beautiful, velvety soft finish.
So let's get onto some swatches!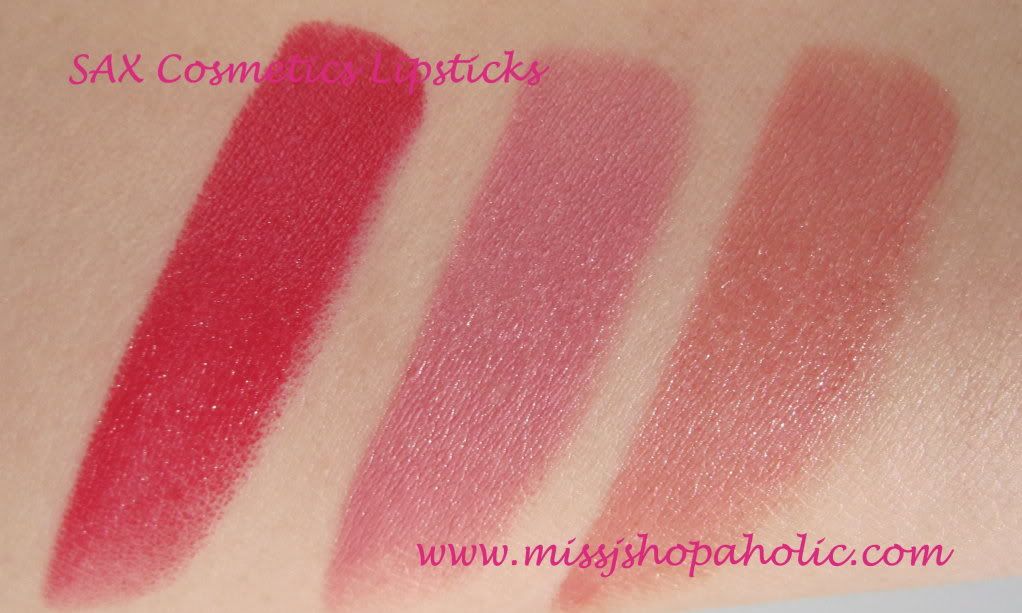 Swatches L-R: Classic Red, Soft Rose and Sheer Nude
SAX Cosmetics 
Sheer Lip Colour
 in Sheer Nude – A lovely beige nude colour, perfect for everyday or pair with dark smokey eyes.
SAX Cometics 
Rich Lip Colour
 in Soft Rose – A pretty, light pink. Wonderful for a girly pout
, day or night.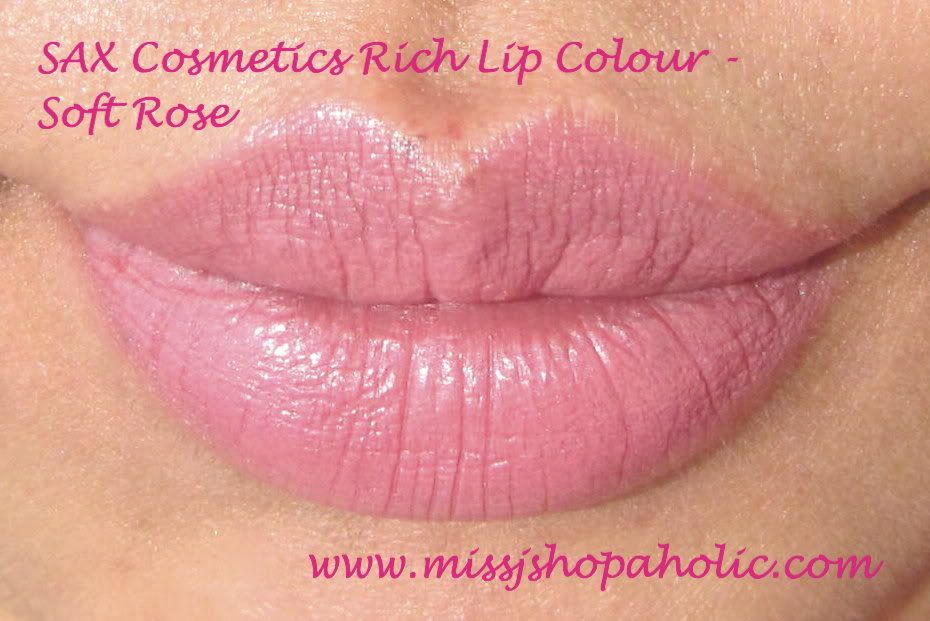 SAX Cometics 
Rich Lip Colour
 in Classic Red – A beautiful, rich, blue based red. Such a classy colour that's perfect for a statement lip. 
Makes your teeth looks super white too!
The SAX Cosmetics lipsticks are amazing and I'll definitely have to check out the rest of the range! They are available now, check out their website for your nearest
stockist
. RRP AU$14.95.
xoxo
*Please note these products have been provided for consideration. My Disclosure Policy can be viewed 
here
.