USA cult beauty brand
bareMinerals
has just landed at
Kit Cosmetics
stores down under. Now while I believe it was always available here, I never took much notice of it until now. The brand's image has been completely revamped, as well as the prices – a massive 50% price drop on most items! If that's not something to happy dance about, then I don't know what is.
Last month I was lucky enough to be invited for a bareMinerals makeover at Kit. Having just landed back in Melbourne that very morning and with little sleep, I met with national make up artist Leah Capponi for my first ever bareMinerals experience. Leah was an absolute delight, her bubbly nature and visible passion for bareMinerals was super infectious! She told me stories upon stories of how bareMinerals has changed the lives of so many women around the world. "Changed lives? Really?" I asked Leah, her response was simply: Try, believe and love. So I did, and now I'm hooked.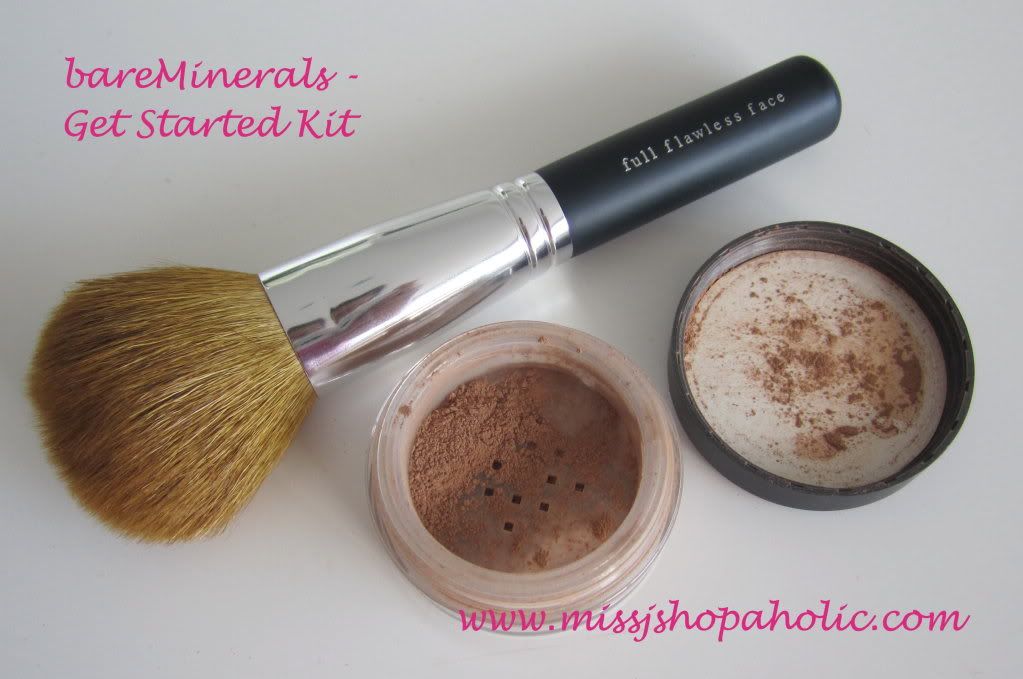 You guys all know I love glowy skin, so powder foundations were never really my thing. I thought they would make me look, well, powdery and dull but all those thoughts went out of the window as soon as I tried bareMinerals! Application of the foundation is a breeze, though a tad messy since it is a loose powder. Just pour a little of the powder into the lid of the pot then Swirl, Tap and Buff. Swirl your brush in, tap off any excess and buff onto the face. It instantly provides flawless medium, but buildable, coverage and doesn't make you look at all cakey or settle into lines. I tried the Original formula foundation and it feels great on. Very lightweight and gives you a lovely luminous finish, and with the added bonus of SPF 15, what more could you ask for. Oh and never fear, if unlike me, you prefer are more matte finish, there is a matte formula as well.
BareMinerals
was and is
the
original mineral foundation. They're the ones who started it all and have a massive worldwide cult following. Now I'm officially on the bandwagon too! A foundation that's perfect for all skin types and conditions, and is so pure, you can sleep in it. It's no wonder they sell a pot of foundation every 4 seconds!
At the end of my session with Leah, I was generously given the
Get Started
kit so that I could recreate the bareMinerals magic at home. The kit comes jam packed with everything you need to help you get started on your bareMinerals journey. 
It contains:
Two shades of bareMinerals Original SPF 15 Foundation (so you'll always have your perfect shade)
Original Mineral Veil
Warmth All-Over Face Colour
Multi-tasking SPF 20 Concealer
Full Flawless Face Brush 
Flawless Application Face Brush 
Maximum Coverage Concealer Brush 
How To DVD  
Yep, all that for just AU$84.95, can you say bargain?! 
Currently my skin is in pretty good condition thanks to my newest skincare routine, but I do have some visible redness on my cheeks as well as enlarged pores in the nose area, argh also excuse the break out near my chin. As you can see in the before and after pictures below, the redness and pores disappear in the flash with the use of the bareMinerals Foundation. My skin also looks smoother and softer, LOVE!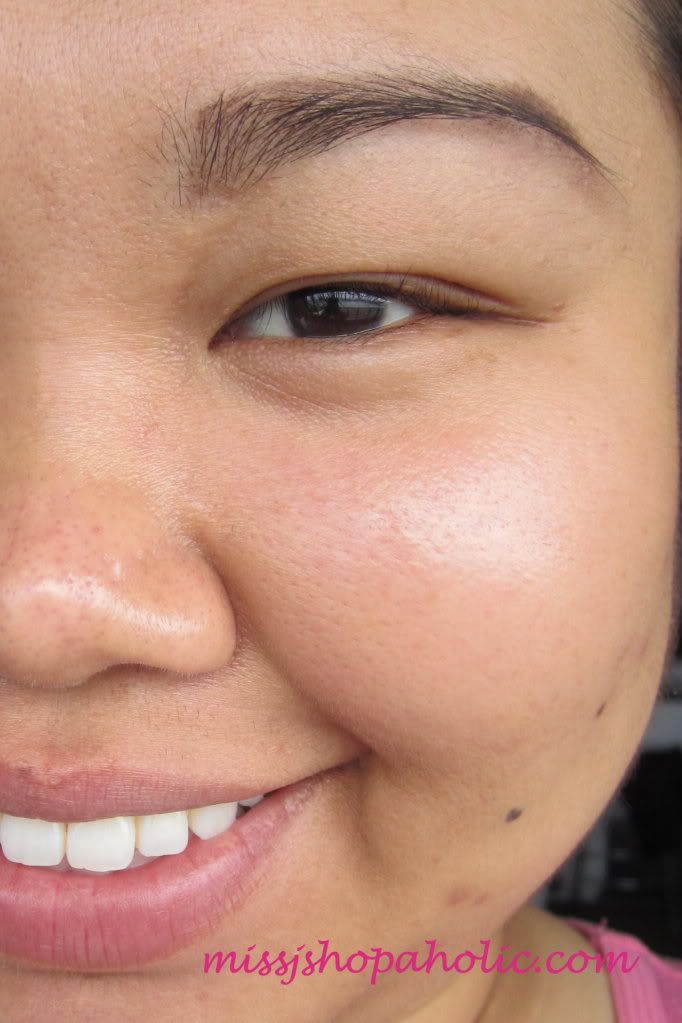 Before, no make up
After, with Foundation, Warmth and Mineral Veil.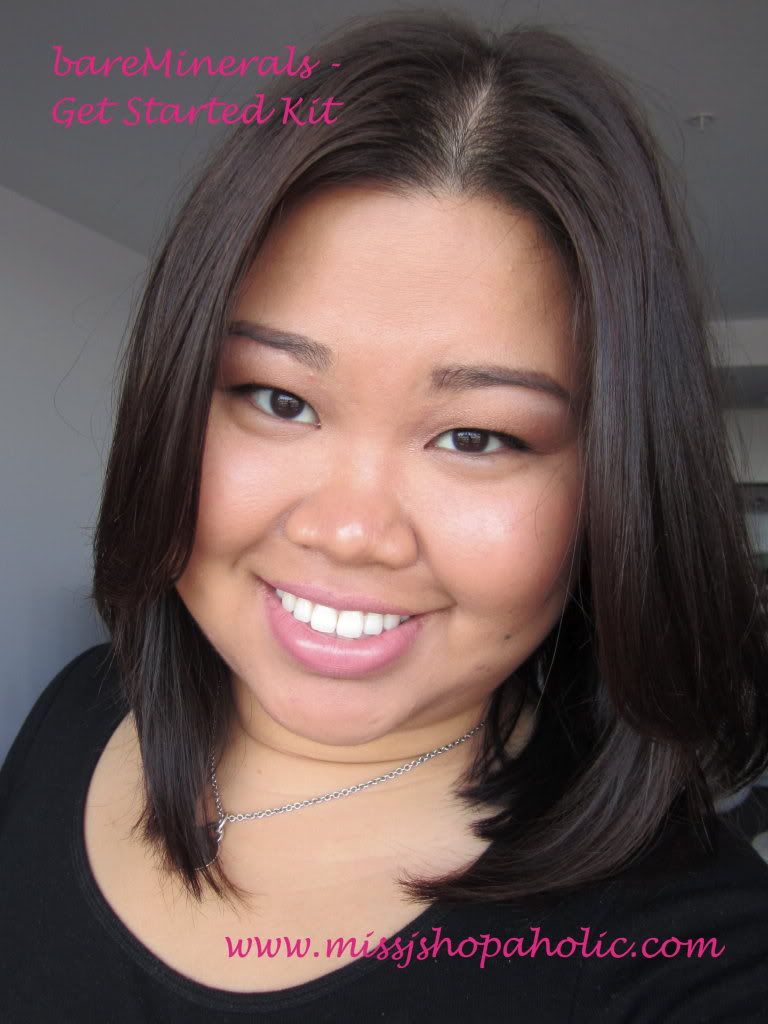 Complete look
bareMinerals Original Foundation*
bareMinerals All Over Colour Warmth*
bareMinerals Tinted Mineral Veil*
NARS Albatross Highlighter
NARS Smudgeproof Eye Base
Tom Ford Private Blend Lip Colour in Pink Dusk*
Check out the entire bareMinerals range at all
Kit Cosmetics
stores and online now. I know the blushes are definitely next on my hit list!
Products marked with a * have been provided for consideration in accordance with my Disclosure Policy.