As long as I can remember, pink has always been my favourite colour. Pink filled my bedroom, influenced my clothing choices and of course even the colour theme of this blog is pink. So it's safe to assume that when it comes to make up colour choices, pink would be my go-to and it definitely is, especially when it comes to lipsticks and blushes. However, it's not quite the case when it comes to eyeshadows. Pink eyeshadow is tough for me to pull off, it either makes me look like I've been crying or I've just come from a 24 hour binge drinking session around Melbourne! That is until now… say hello to the
NARS Grand Palais Eyeshadow Duo
!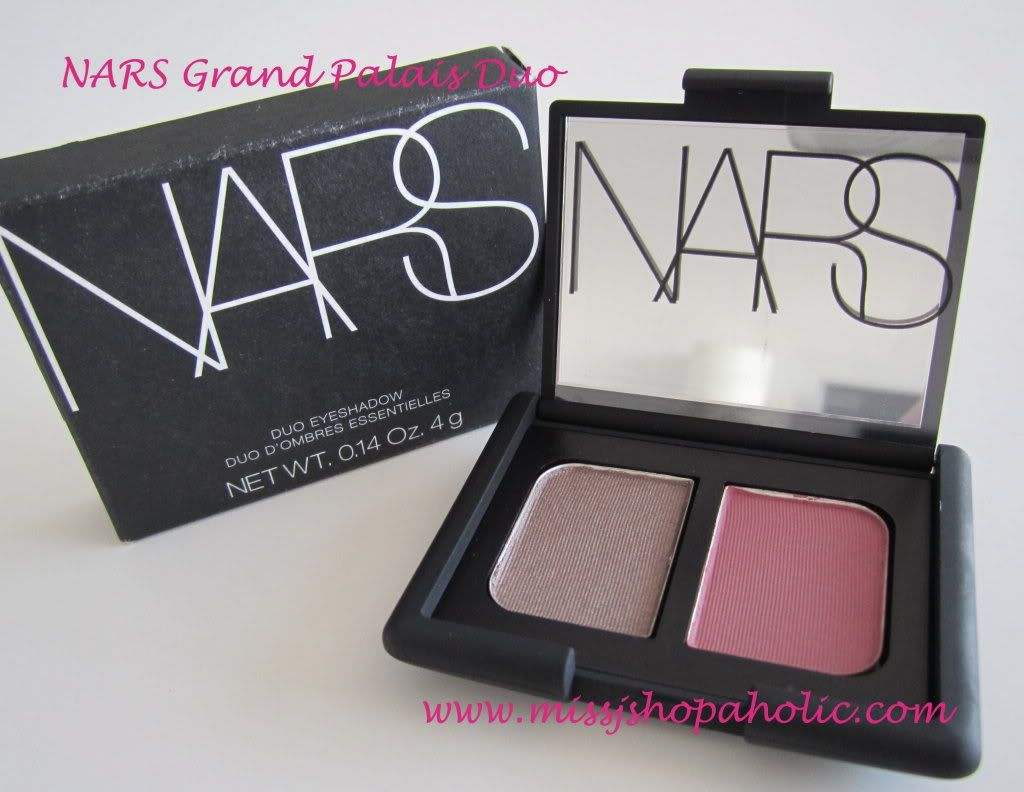 Released with the Fall 2011 collection, Grand Palais is a gorgeous duo, made up of a lovely matte dusty rose pink and a shimmery silver taupe. The colours suit each other perfectly, a match made it beauty heaven. Use them separately or mix them together! The texture of both shadows is very silky and smooth. The rose colour in particular is soft yet pigmented, and not at all chalky for a matte finish shadow. I would have liked to see more pigmentation from the taupe shade though, as in the pictures on my eye below you can hardly see it, but I have since tried using the shadow wet, and it packs more of a punch then.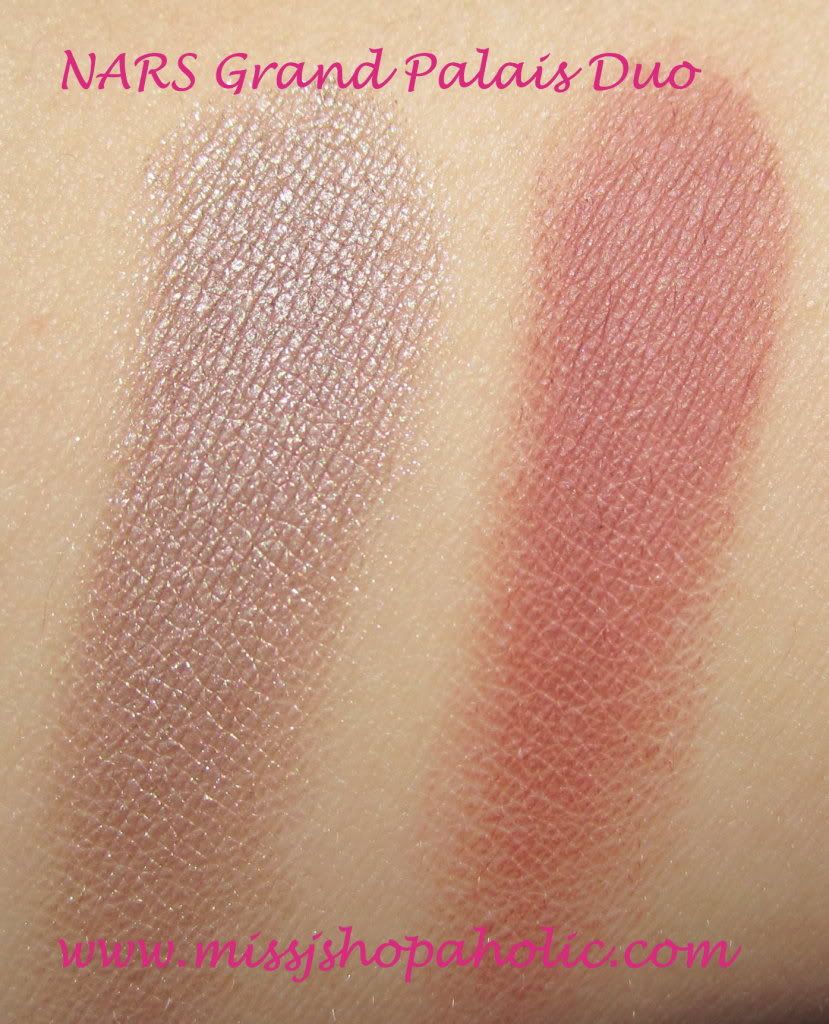 Working with the shadows is super easy and blending is an absolute dream, making you look effortlessly chic in no time! The duo comes in your standard rubbery NARS mirrored compact, which is great for touch ups on the go. Not that it's really needed, as I find the shadows last seriously all day on me, especially if used over the
NARS Smudgeproof Eye Base
. I love this duo, pair it with a slightly deeper lip colour and you get a beautiful sophisticated look.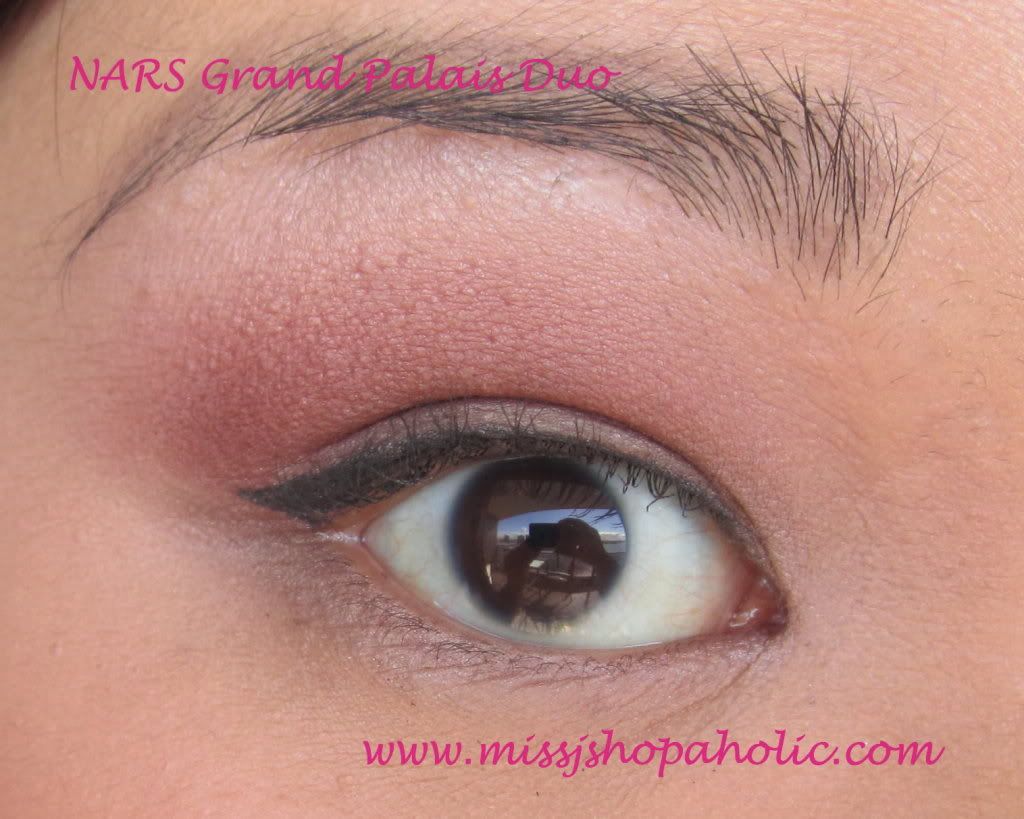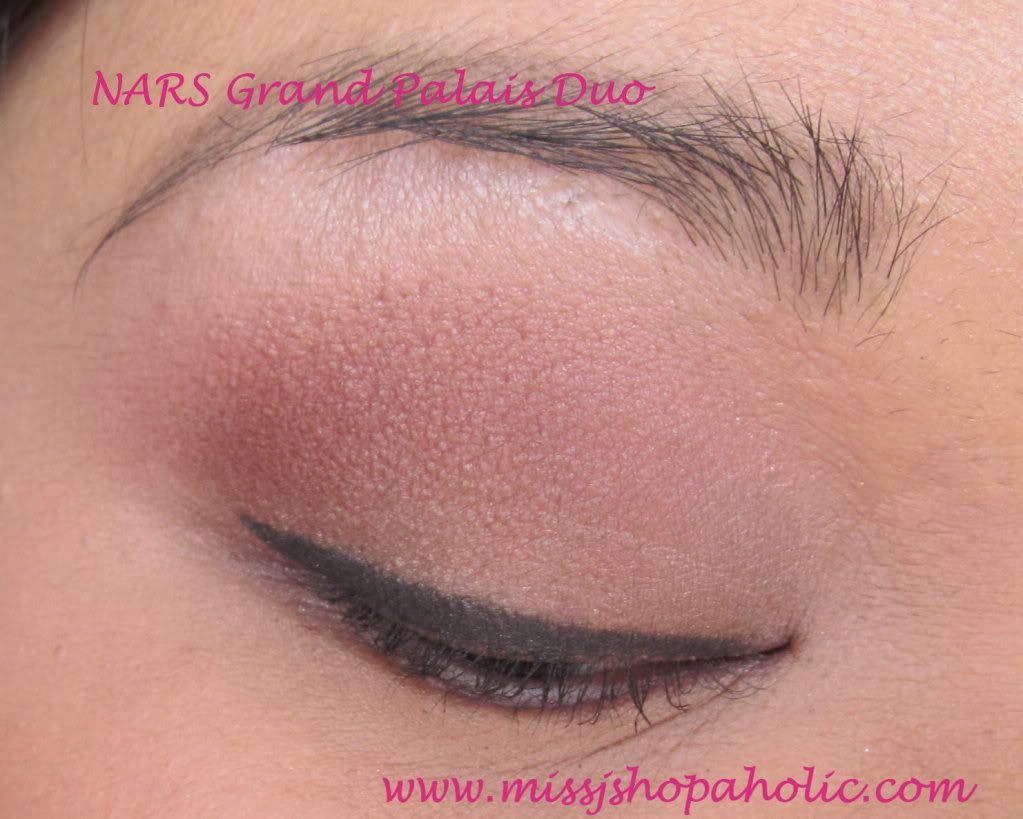 I applied the taupe colour all over the lid. The rose shadow in the outer corner and in the crease. Then added some taupe to the bottom lash line. Also applied MAC's Shroom eyeshadow under the brow and in the inner corners of my eye.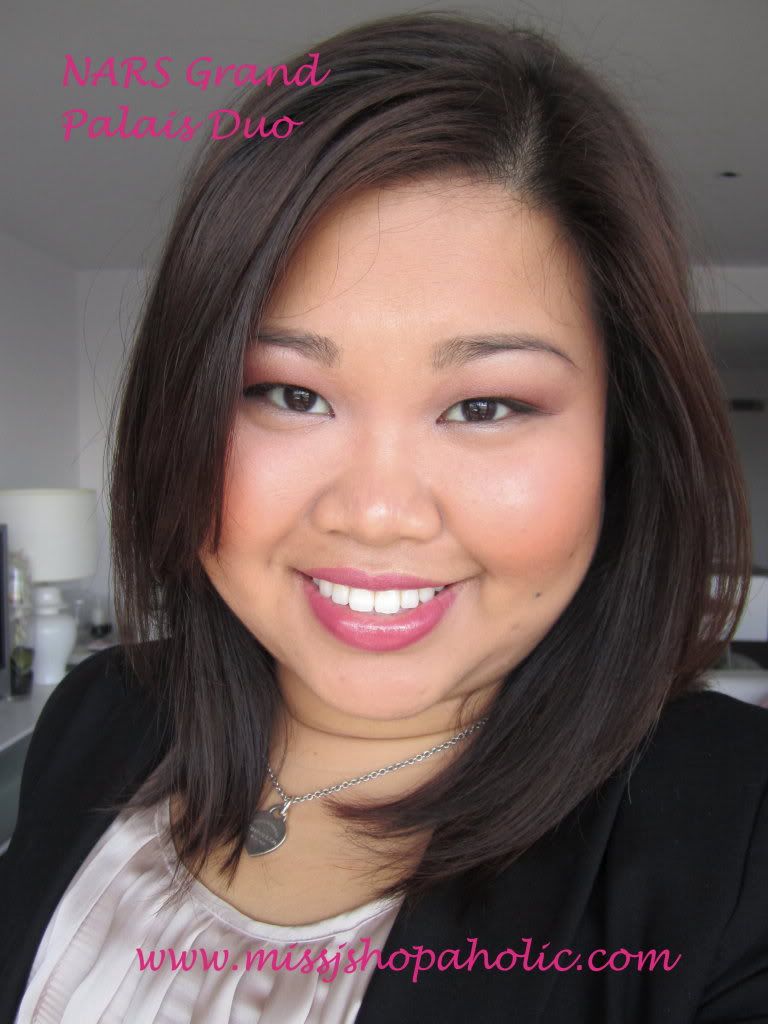 Look breakdown*~ (yes, I went with a NARS theme lol)
Face and Cheeks
NARS Sheer Glow Foundation
NARS Laguna Bronzer
NARS Gina Blush
NARS Albatross Highlighter
Eyes
NARS Smudgeproof Eye Base
NARS Grand Palais Duo
MAC Shroom Eyeshadow
MAC Blacktrack Fluidline
Benefit Bad Gal Mascara
Lips
MAC Craving Lipstick
NARS Moonfleet Lipgloss
If you're looking for a neutral eyeshadow with a girly pink twist then I highly suggest you check this out. Available now from all NARS counters, RRP AU$72/US$33.
xoxo