One of my favourite things about beauty blogging is getting the chance to try out awesome brands that I would have otherwise overlooked.
SAX Cosmetics
is definitely one of them! An Aussie brand with awesome products and even better prices. If you haven't tried their products before, then I highly suggest you hop to it. But for today, I'd like to share SAX's newest release with you, their
Nail Life Nail Polishes
🙂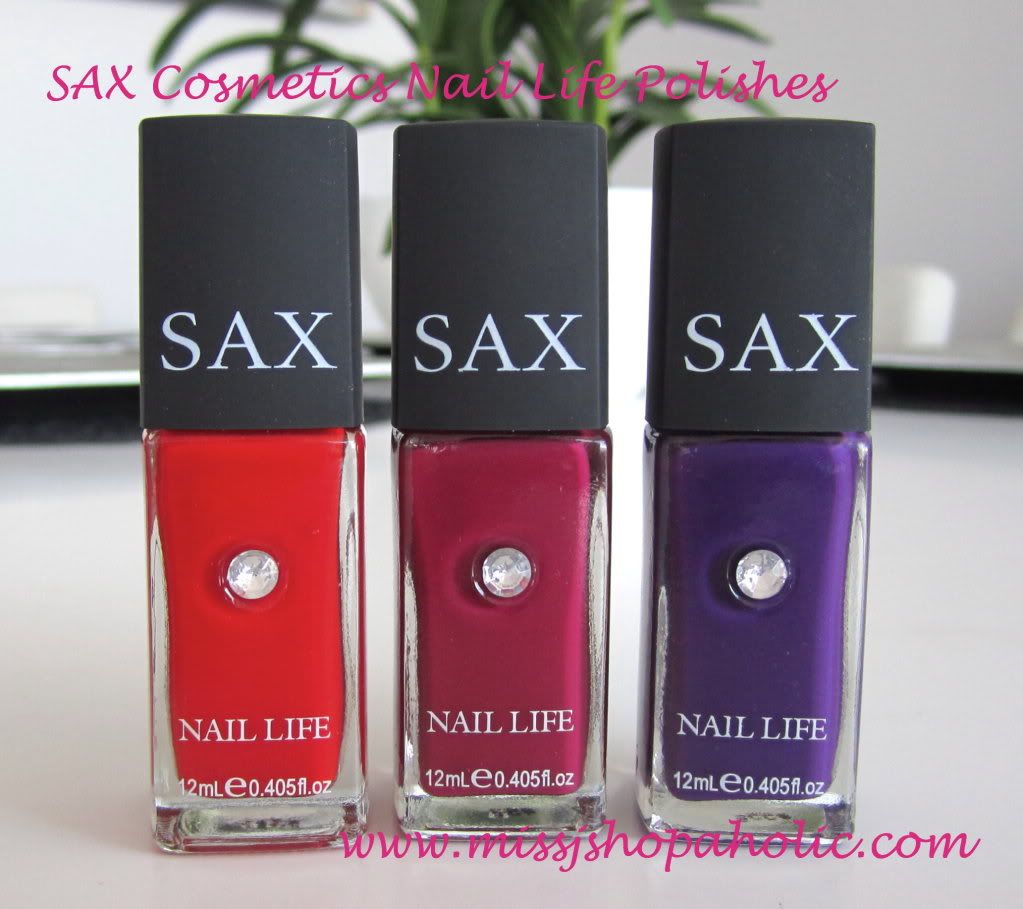 The formula of these polishes is ah-maz-ing! The colours are wonderfully pigmented and go on so smoothly. All you need is a couple of coats for perfect opacity and the polishes dry super quick too. They also have a high gloss finish, didn't even need to use a top coat for the swatches below. I get a good 4+ days wear with the polishes before I start seeing some slight tip wear, so that in itself gets 2 thumbs up from me! My only minor qualm is that they don't have names, just numbers – sometimes it's hard to remember a number when someone asks about or complements the colour you're wearing on your nails. Just a silly concern I know as it's definitely overshadowed by the lovely formula and quality of the polishes. Priced at a low AU$8.95 and with 18 stunning shades to choose from, there will definitely be at least one (or two, or five) colours to suit your fancy!
SAX Cosmetics Nail Life No. 51 – A super fun, vibrant orange based red. I think I'll be reaching for this one quite often during this upcoming summer season!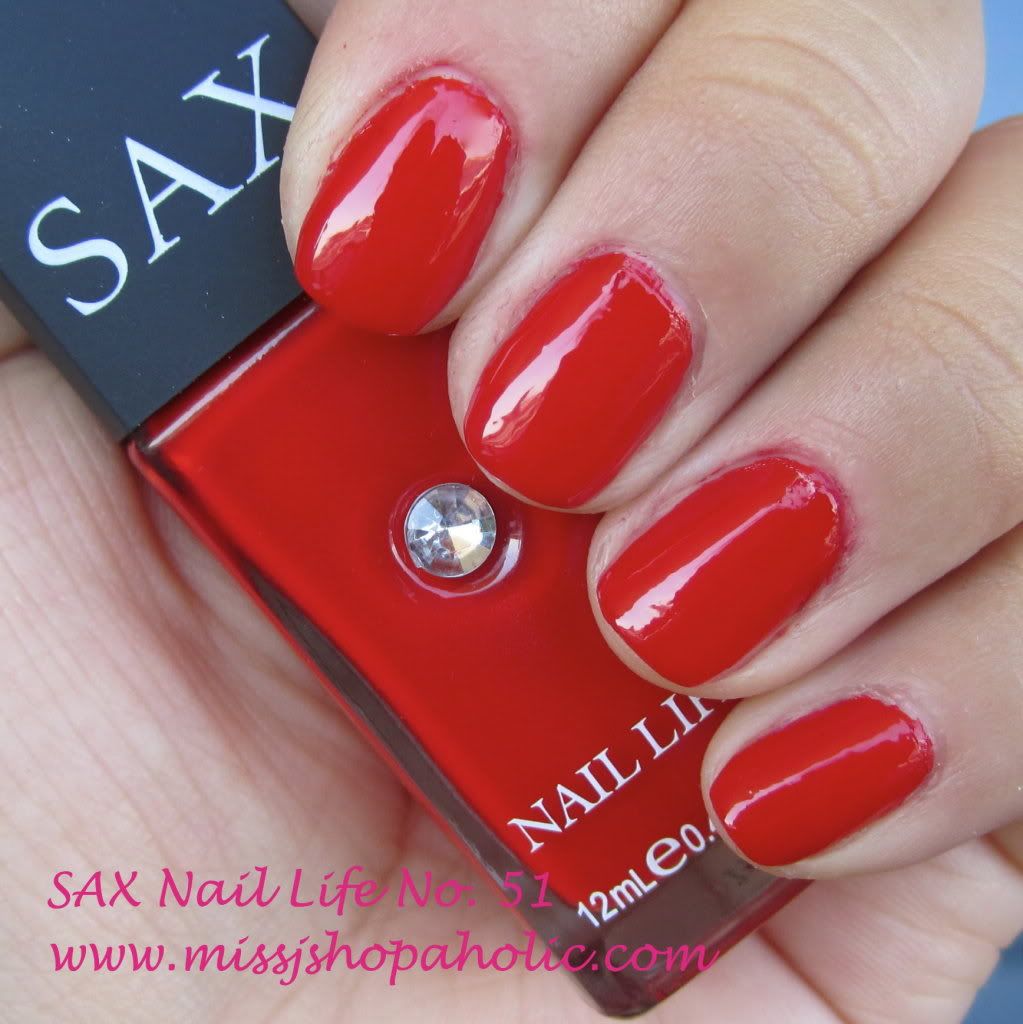 SAX Cosmetics Nail Life No. 57 – A beautiful berry wine colour. It's a great transitional colour that can be worn all year round, the colour is deep yet bright at the same time. Definitely my favourite <3 <3
SAX Cosmetics Nail Life No. 55 – Looks like your basic mid tone purple? Well it's not, just look closer and you'll see a pretty blue micro-shimmer running through it. So delightful 🙂
The SAX Nail Life polishes are available now, check out their website for your nearest
stockist
. RRP AU$8.95 each 🙂
xoxo
Please note that the products featured above have been provided for consideration. All products are reviewed in accordance with my Disclosure Policy.