Pure Pink is exactly what the what you'd expect from the name. It is a stunning, BRIGHT, cool pink lipstick that just screams summer. It's such a happy colour that instantly brightens your face and mood when you wear it. Yes, it does looks a little intimidating in the tube and at first I didn't think it would work with my warm skintone, but surprisingly it does… I call it the magic of Tom Ford!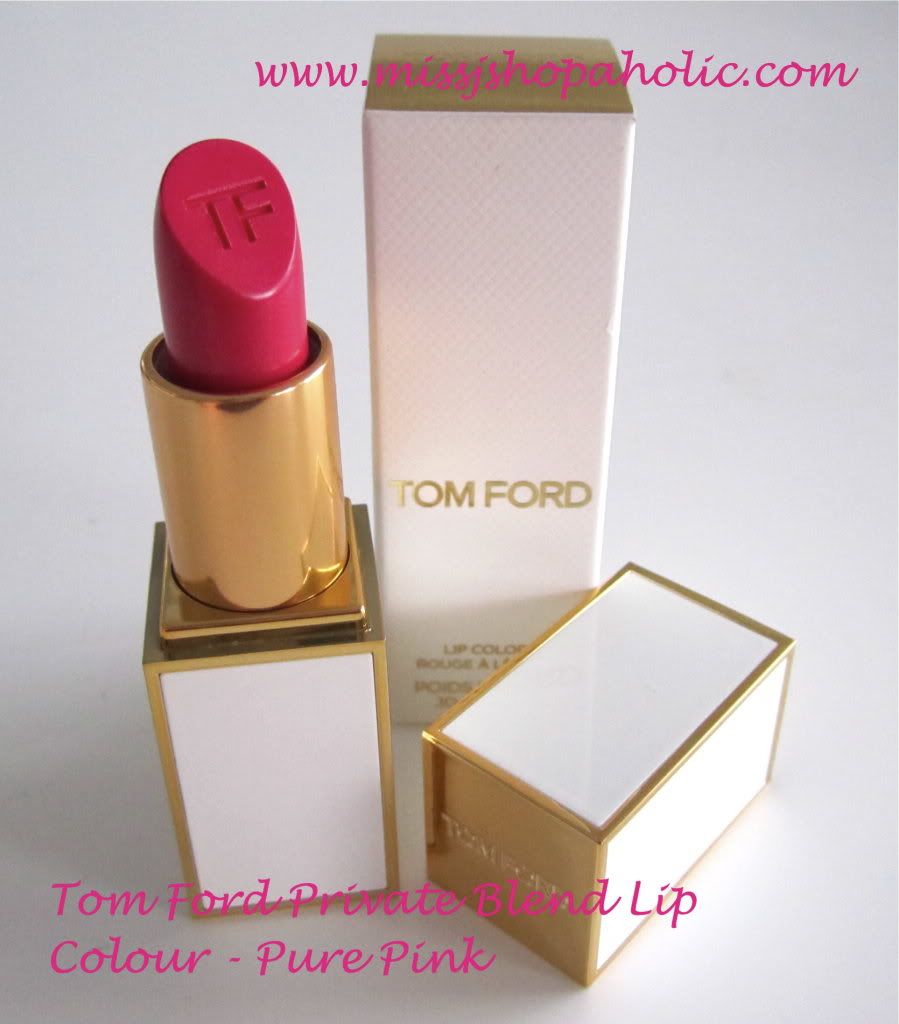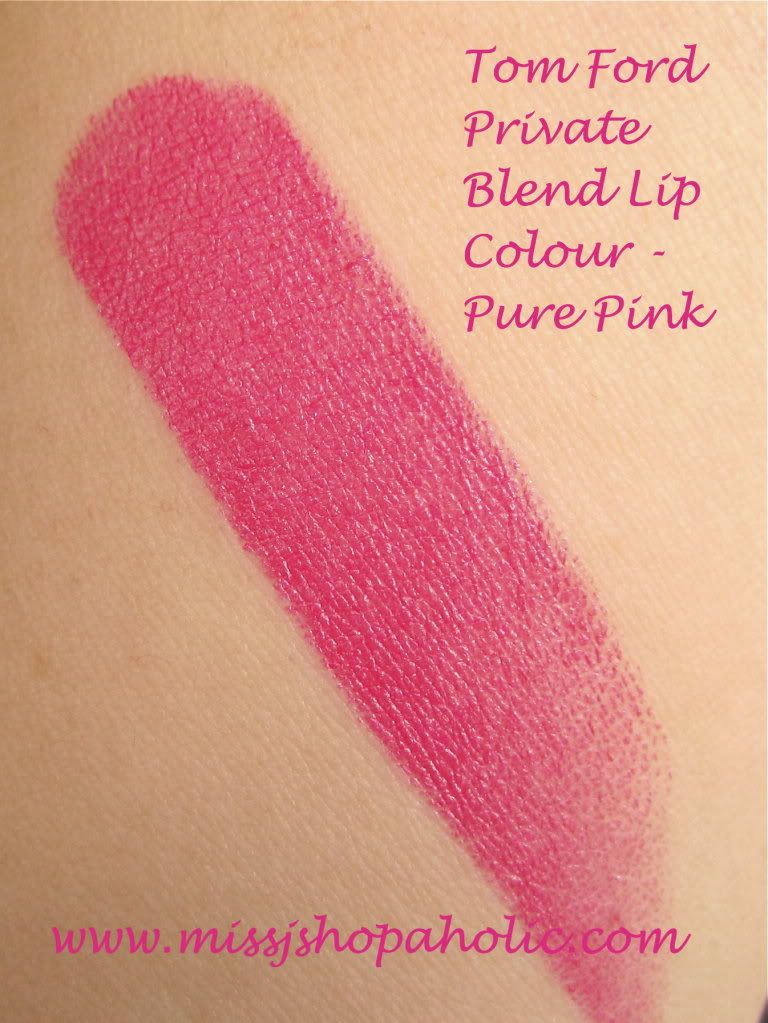 It's not as creamy as the other Tom Ford lipsticks I've tried, which I believe is due to the slight shimmer in the formula, but the formula works well with the colour. The lipstick feels very comfortable on, and gives you a beautifully even coverage on the lips with a nice satin finish. The colour is so super rich that lasting power is fantastic, it lasts for a good 4-5 hours, even through eating and drinking, then leaves your pout with pretty fuchsia stain. Pure Pink is short, sweet and straight to the point. Just one swipe of this richly pigmented colour and you'll fall head over heels in love!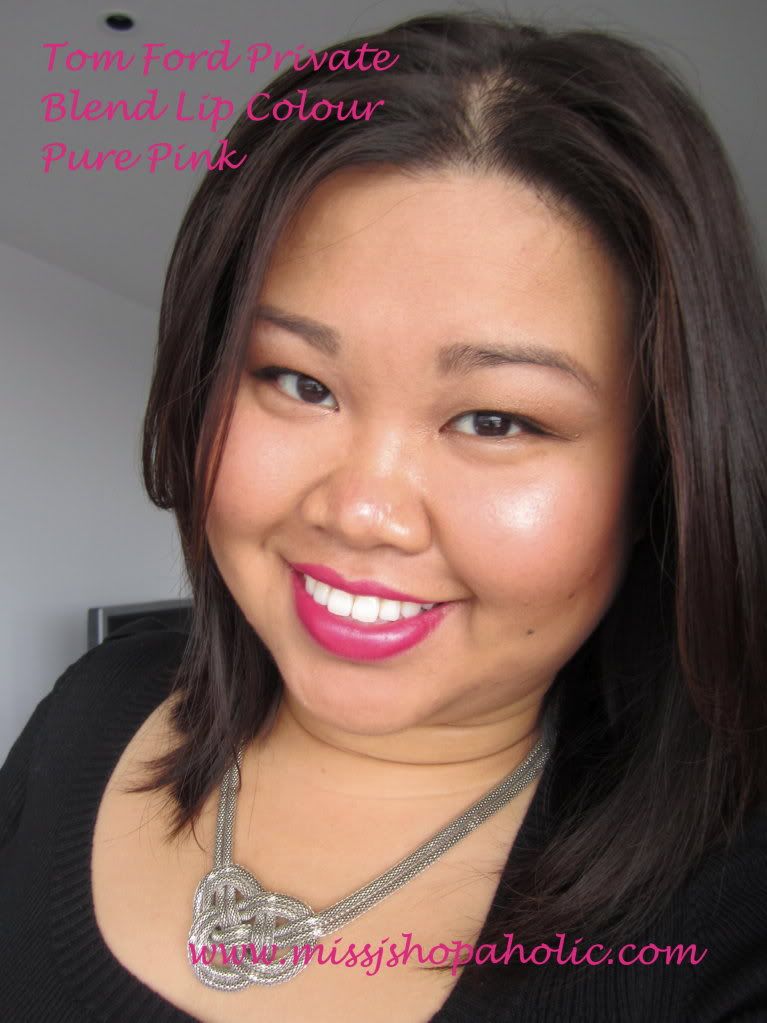 Face & Cheeks
Bare Minerals Foundation (review coming very soon)*
Bare Minerals Warmth All Over Face Colour*
NARS Deep Throat Blush
Estée Lauder Illuminating Powder Gelée*
Eyes
NARS Smudgeproof Eyeshadow Base
MAC Woodwinked Eyeshadow
MAC Blanc Type Eyeshadow
Urban Decay 24/7 Zero Eyeliner
Benefit Bad Gal Mascara
Lips
Tom Ford Private Blend Lip Colour in Pure Pink*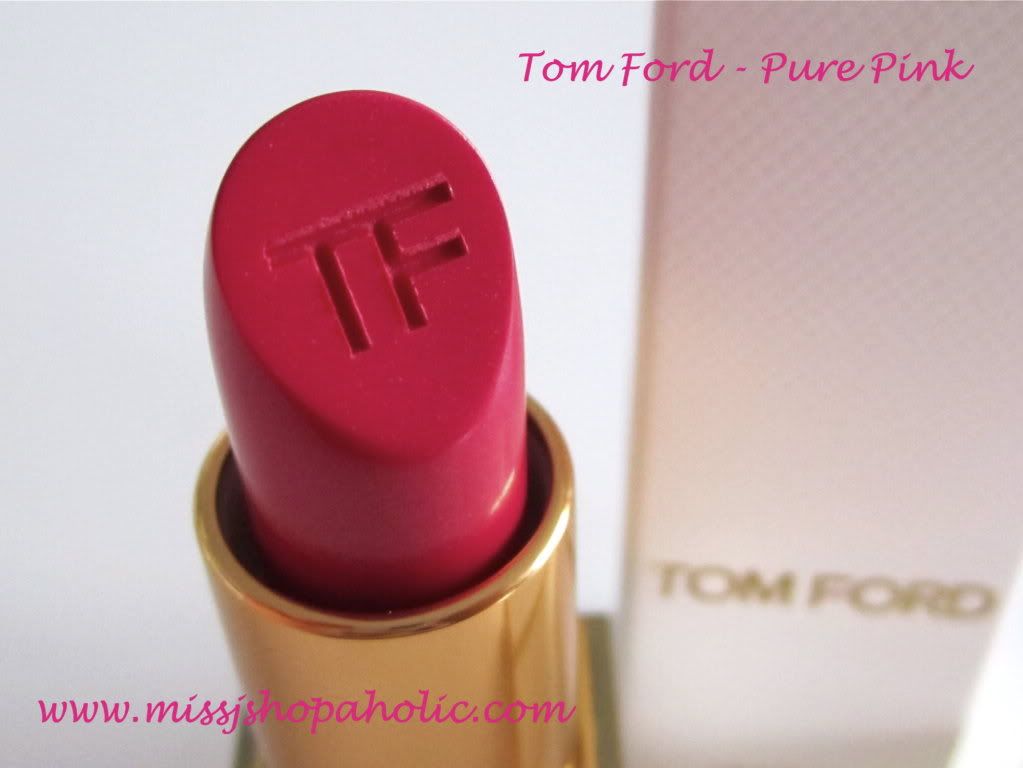 If you want luxury in a tube then I highly suggest you check out Pure Pink along with the other 11 fabulous Tom Ford Private Blend Lip Colour shades, available now at all Tom Ford counters in 
David Jones
 City stores and 
online
, RRP AU$65.
xoxo
Products marked with a * have been provided for consideration. My Disclosure Policy can be viewed 
here
.