Like any other beauty junkie out there, I use quite a few different skincare products! All of which are designed to target my different skin issues, so I generally use them on a rotating basis or layer them on. I have previously done a video on my skincare routine but it has changed somewhat in the past few months. So this time, I wanted to do a written post on all the products I use but it would be mega long so I thought I'd break it up into a series focusing on one type of product each week.
Now I can't really discuss skincare products without first discussing my skin. I have combination oily skin, meaning that my t-zone is oily but my cheeks are normal though they can feel dry with changing weather. I am prone to breakouts on the chin area, I have enlarged pores on my nose, and some redness on my cheeks. My major concerns are excess oil, that my skin scars easily from breakouts and of course my pores. So I tend to use products that will help to address this and also keep my skin looking young, hydrated and radiant.
Ok so let's get started with the series. This week, I bring you my current favourite cleansers!
My favourite make up remover! It's an olive and apricot kernel based oil formula, which I use as the first step at night to double cleanse. PreCleanse is amazing at removing even the most stubborn of make up, such as eyeliner and waterproof mascara. It works well with all skin types, especially on oily skin. At first, I was actually a little unsure of using an oily liquid on my face since I have oily skin, but it actually works better with it! As not only does it remove make up it also removes excess oil and impurities on the skin. 
How to use:
Pour a small amount of PreCleanse into dry hands and message onto my dry face in small circular motions starting in the eye area, where my make up is the heaviest. Then I wet my hands and continue to message. When the oil combines with the water, it emulsifies into a milky substance, removing all make up. Rinse off with warm water and pat my face dry. Follow with a second cleanse using one of the following 2 cleansers below.
Available now at all Dermalogica stockists, RRP AU$65.50.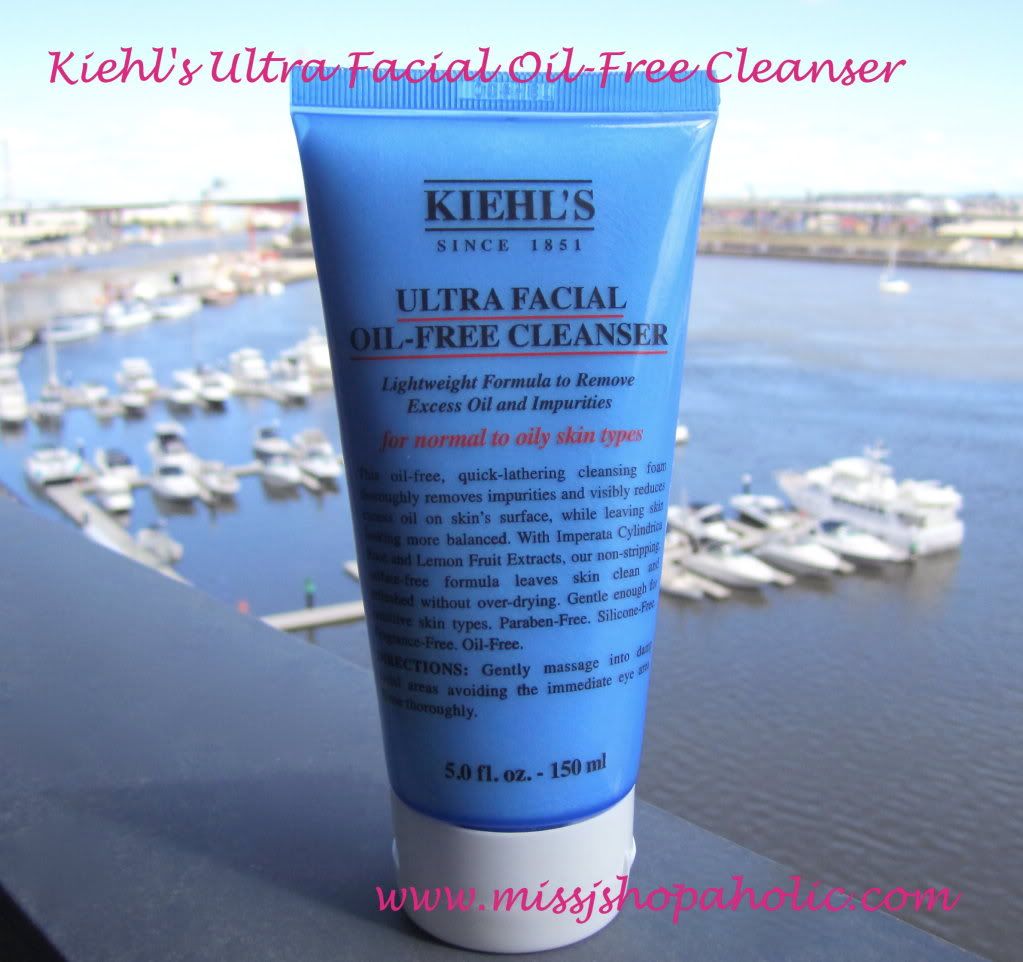 If like me, you have oily skin, the words "oil free" are music to your ears. So I was very excited when Kiehl's released their newest Ultra Facial Oil-Free range. It's an extension of their ever popular Ultra Facial family but more targeted to oily/combination skin types. This cleanser is fantastic; it's a thick but quick lathering formula, which easily removes all dirt and excess oil from the face. Making the skin feel more balanced without stripping or over drying the skin. Your face doesn't feel tight at all – just fresh and squeaky clean.
How to use:
So I'm sure you all know how to use cleanser but here goes lol. After removing all make up, wet your face and squeeze a small amount of the product onto your hand and massage gently all over the face. Rinse off with cool water.
Available now at all Kiehl's counters, RRP AU$26.00.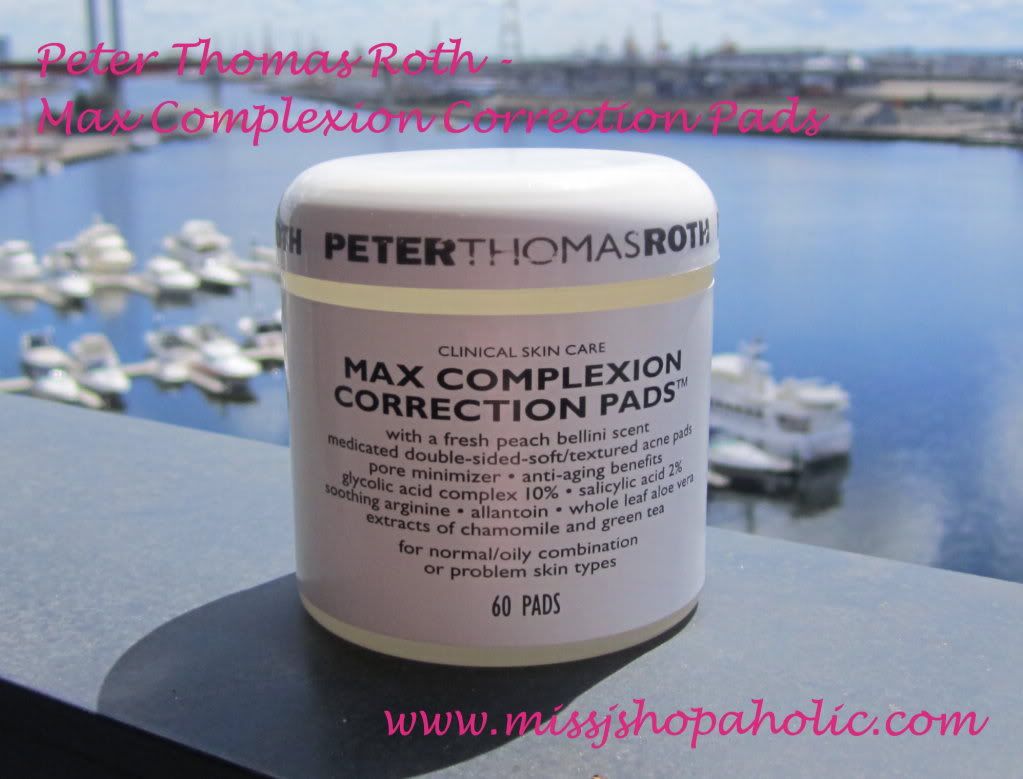 I have previously done a blog post about the Peter Thomas Roth Un-Wrinkle Peel Pads and these Max Complexion Correction Peels Pads work much the same way. They're little cotton pads soaked in an awesome 10% glycolic acid solution, which promotes skin cell turnover, helping to keep your skin looking smooth and clear. Your skin will tingle slightly after applying but I like this feeling, as I know it means the product is working its magic lol. I use the Peel Pads only at night, 2-3 times a week, after removing my make up, and my skin always feels fab after using it. The only thing I dislike about these is the strong, alcohol scent so it might not be suitable for those who are more sensitive. 
How to use:
Grab one of the pads from the container, careful not to touch the other pads so you don't contaminate them (I recommend using tweezers, just in case). Gently sweep the pad across the face in upward motions, avoiding the delicate eye area. Let the solution soak into the skin for a couple of minutes then rinse off.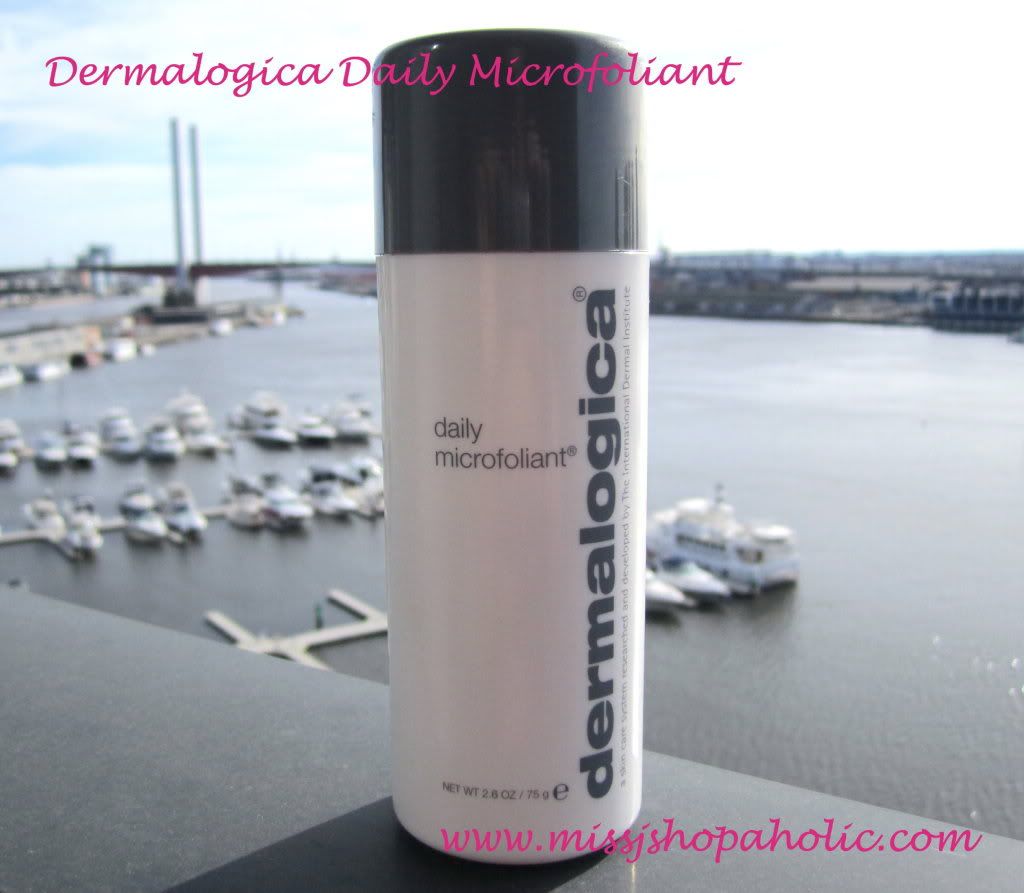 Dermalogica's Daily Microfoliant is a rice based enzyme powder, a dry exfoliating product that activates once mixed with water. It's super awesome for gently removing any dead skin cells, instantly making your skin feel smoother and looking visibly brighter. I use this most mornings (alternating between the Kiehl's cleanser) and I love how soft my skin feels afterward. It's suitable for all skin types and gentle enough to be used everyday too. Daily Microfoliant is definitely one of my holy grail skincare products!
How to use:
I use this a little bit differently than what Dermalogica recommends. First off, I dampen my face with luke warm water then I pour a small amount of the powder onto my dry palm. Taking my other damp hand, I dip my fingers into the powder then apply onto the spots of my face that need exfoliation, i.e. my nose and chin areas, massaging all over the skin in small circular motions. Massage gently for a couple of minutes and rinse off.
Available now at all Dermalogica stockists, RRP AU$83.50.
Well that's it for now… stay tuned for next week when I share my current/favourite toners and facial mists!
Please note that the products marked with a * have been provided for consideration in accordance with my Disclosure Policy.