Hey there NARS fans! Here's Part 2 of my blush collection swatch fest, you can check out Part 1 over here 🙂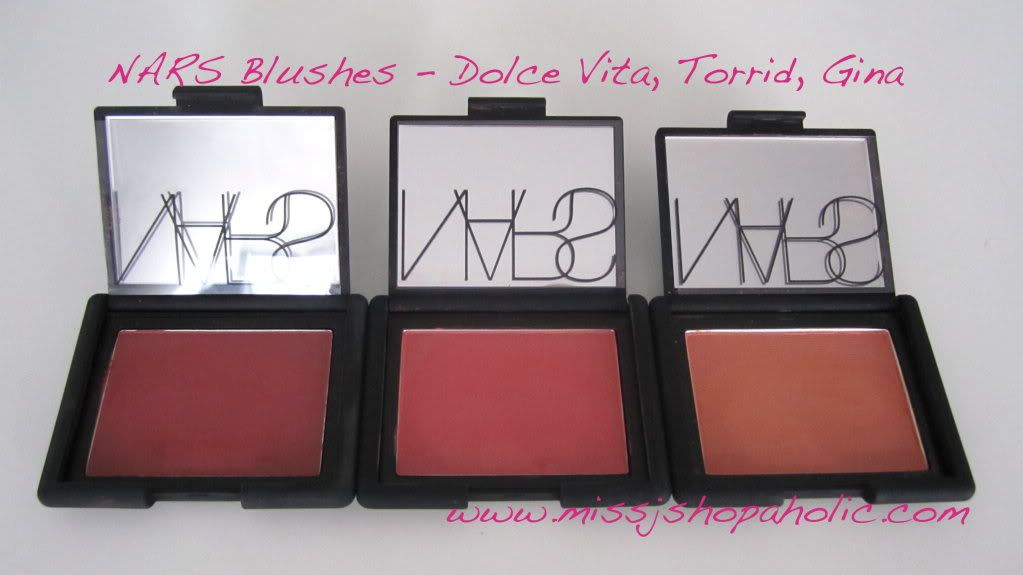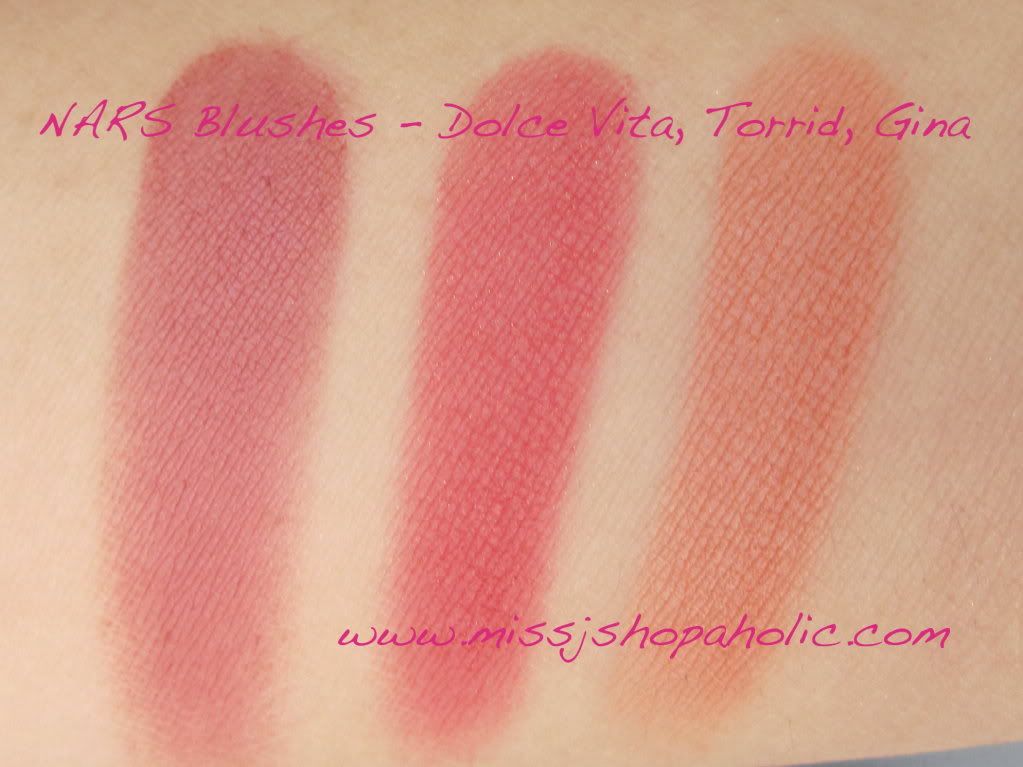 Dolce Vita
–
Matte d
usty rose
. A colour which will suit pretty much all skin tones. Giving you perfect, rosy cheeks each and every time.
Torrid
–
Warm c
oral with shimmer.
A gorgeous, golden pinky coral, making for a great pop of colour on summer cheeks
Gina
–
A true tangerine.
The most amazing matte peach blush! Wonderful for giving you a natural, sun kissed flush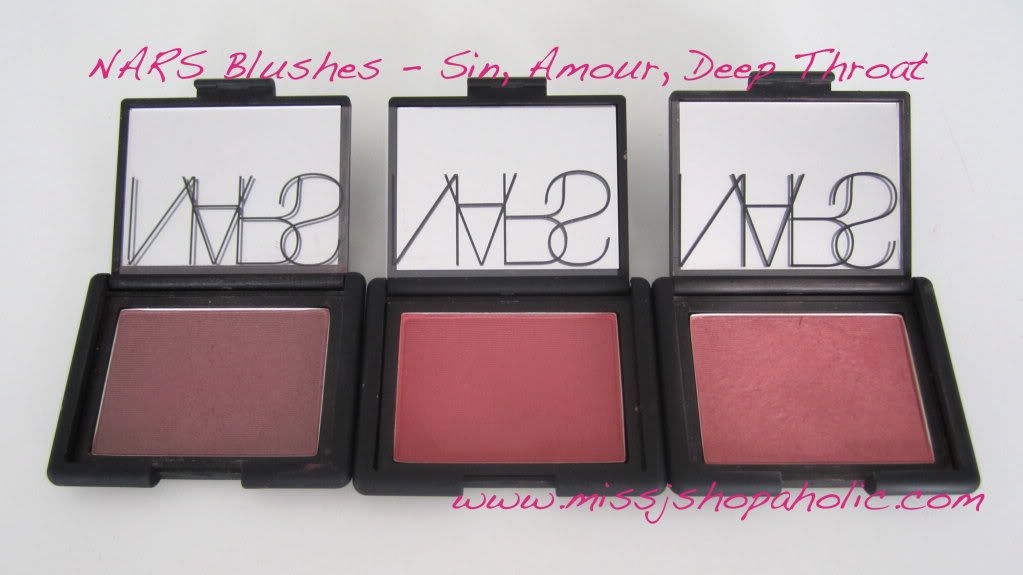 Sin
–
Berry with gold shimmer
. Love this one in winter! It's unique in my collection and when paired with a purpley gloss, gives you a lovely sophisticated look
Amour
–
Peachy pink
. A beautiful yet understated blush, great for an everyday glow without any shimmer
Deep Throat
–
Flirty, sheer peach
. My favourite blush of the lot! It's just stunning and goes with almost every look in the book 😀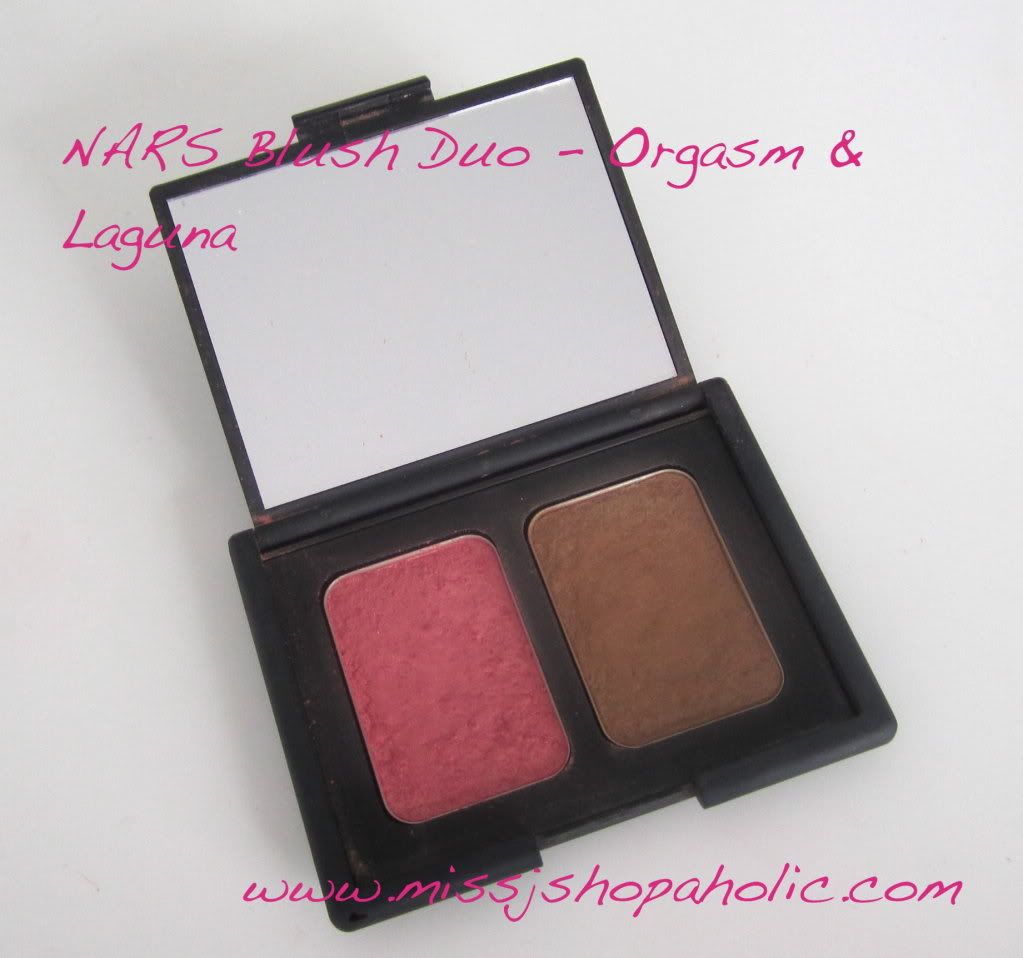 Orgasm
–
P
eachy pink with golden shimmer
. NARS' number 1 selling blush, and rightly so! It's just a gorgeous flush of colour, and suits most skin tones.
Laguna
–
Diffused brown powder with golden shimmer.
My favourite powder bronzer! It has a gorgeous, subtle sheen to it and doesn't make you look dirty like so many other bronzers do. I use it nearly everyday to contour my face.
Well there you have it… my NARS Blush Collection! 
Which NARS blushes do you have? Which is your favourite?!