My NARSlove affair first started around mid 2010 when I tried their ever popular Sheer Glow foundation while getting a make over at Mecca Cosmetica. Ever since then my obsession with the brand has blossomed and I'm now a total NARS junkie. It's one of my all time favourite make up brands and one of my favourite products from their range are the blushes!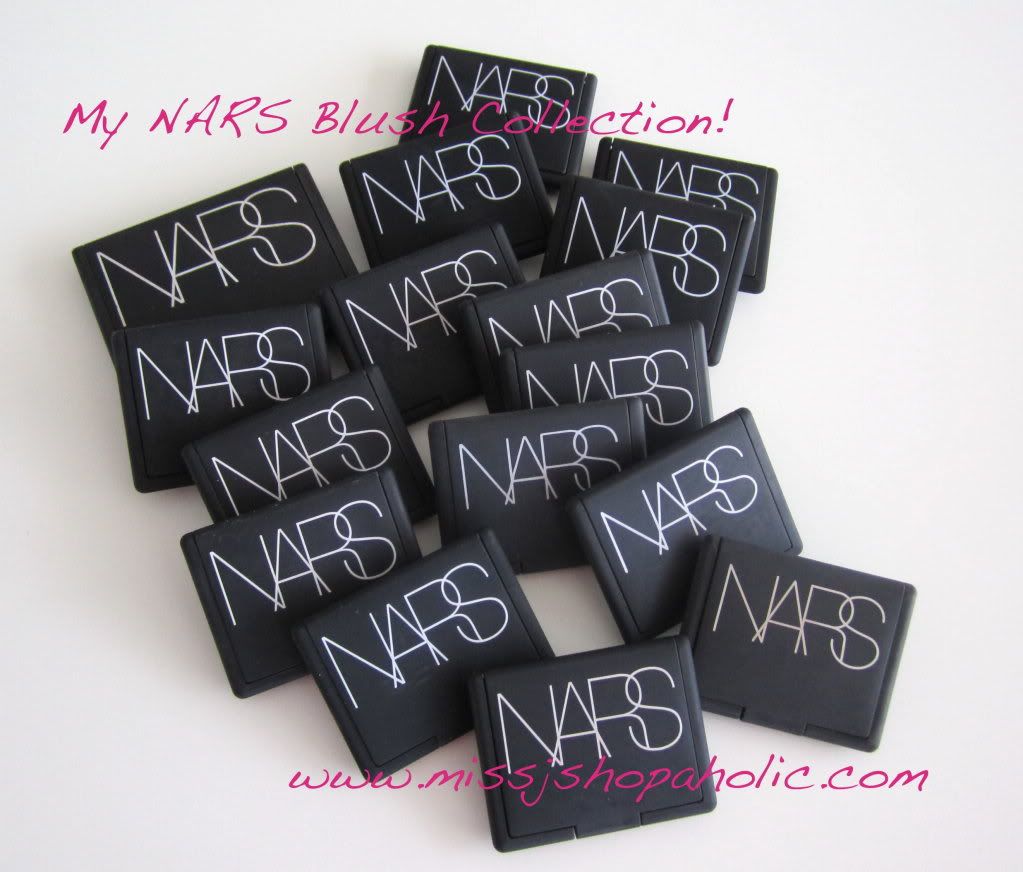 The colour selection, formulas and finishes of the blushes are fabulous! You have everything from pretty baby pinks to bold reds and oranges. NARS has a blush to suit all tastes and all skin tones. When it comes to the finishes, you have matte, shimmery and glitter bombs! Most of which have quite a smooth texture and strong pigment to boot. Oh and let us not forget the risqué names! I was never one to use the words "Orgasm" or "Deep Throat" in casual conversation before I met the magic of NARS.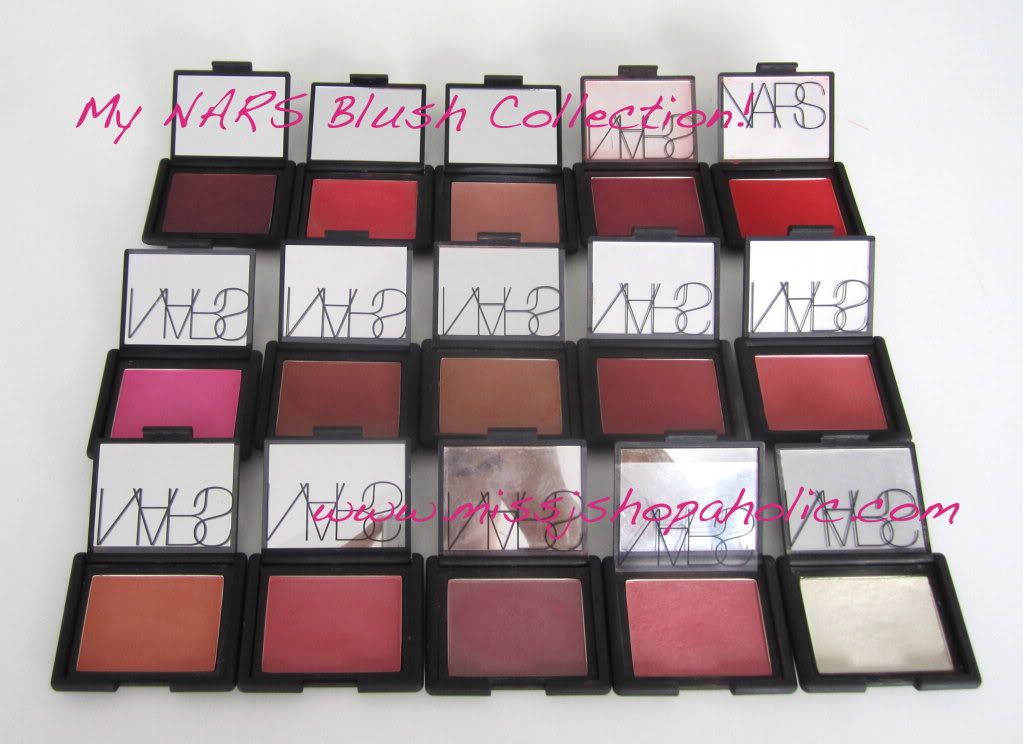 L-R from top: Montenegro, Cactus Flower, Penny Lane, Mounia, Exhibit A, Desire, Lovejoy, Madly, Dolce Vita, Torrid, Gina, Amour, Sin, Deep Throat, Albatross
So today I thought I would share my NARS blush collection with you. I will have to split the post into 2 parts though, me thinks all the swatches might get a bit OTT in just the one post haha. Enjoy!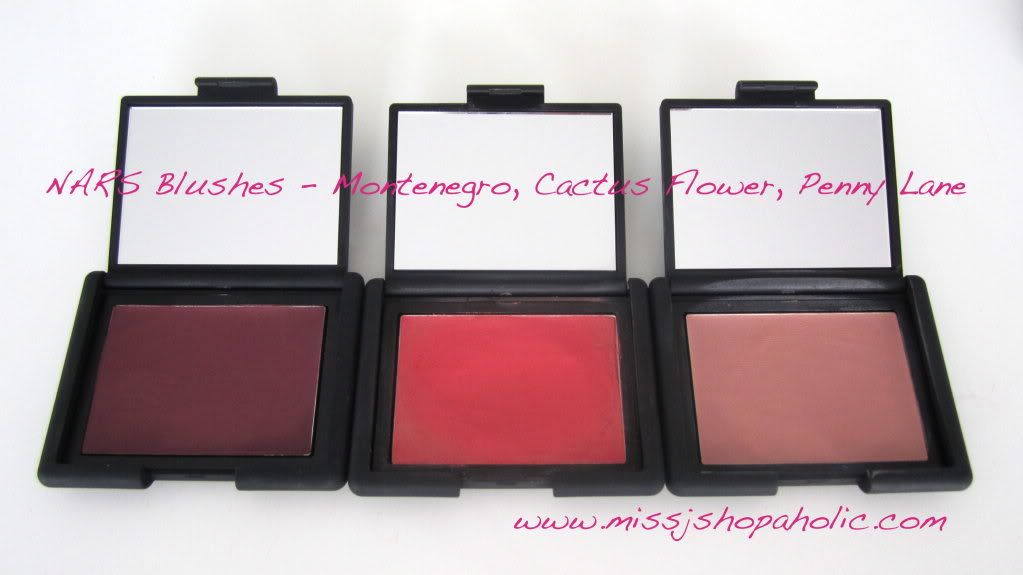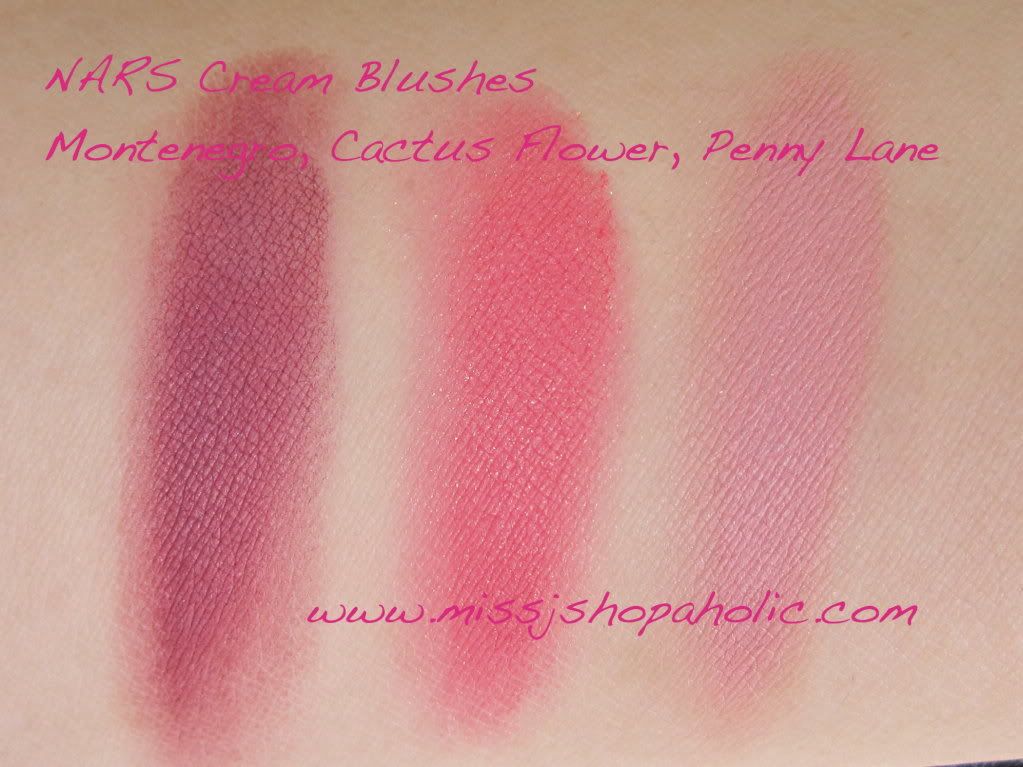 Montenegro
–
Rich Mahogany.
Great colour for the winter, giving you that lovely dewy flush you get from the cool outdoors
Cactus Flower
–
Delicate shimmering poppy
. Adore this bright colour with a subtle gold shimmer 🙂
Penny Lane
–
Nude pink
. The first blush I ever hit pan on, this is my second one! I wore it like everyday for months. Great for subtle cheeks or layering underneath powder blushes to increase longevity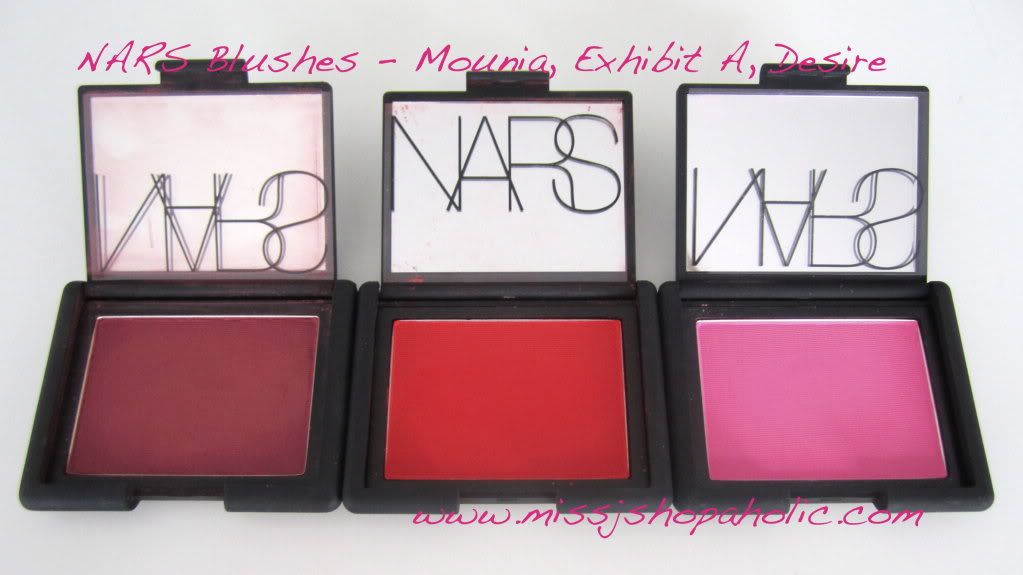 Mounia
–
Cinnamon Coral (discontinued).
Stunning berry coral, shimmery blush. Love it for winter, just remember to apply with a very light hand!
Exhibit A
–
Matte vivid red.
 Scary bright in the pan but gorgeous and natural on the cheeks. Especially fab for those with yellow undertones.
Desire
– Delicate bright
 pink
. Another bright one… got to love that gorgeous Barbie pink!
Lovejoy
–
Shimmering bronzed rose
. Darker skin tones will adore this rosy bronze
Madly
–
Seashell pink
. A great one for you fairer beauties
Albatross – Sheer light golden sheen. My go-to powder illuminator! I reach for this one most days when I'm using powder blush.


Please check out Part 2 of my NARS blushes as well 🙂


xoxo