One of the new big things in nails lately has definitely been nail polish strips. They are basically stickers made from real nail polish that you apply onto the nail with no drying time. Sounds pretty cool hey? Well it is and my first foray into this exciting trend are the Sally Hansen Salon Effects in Misbehaved!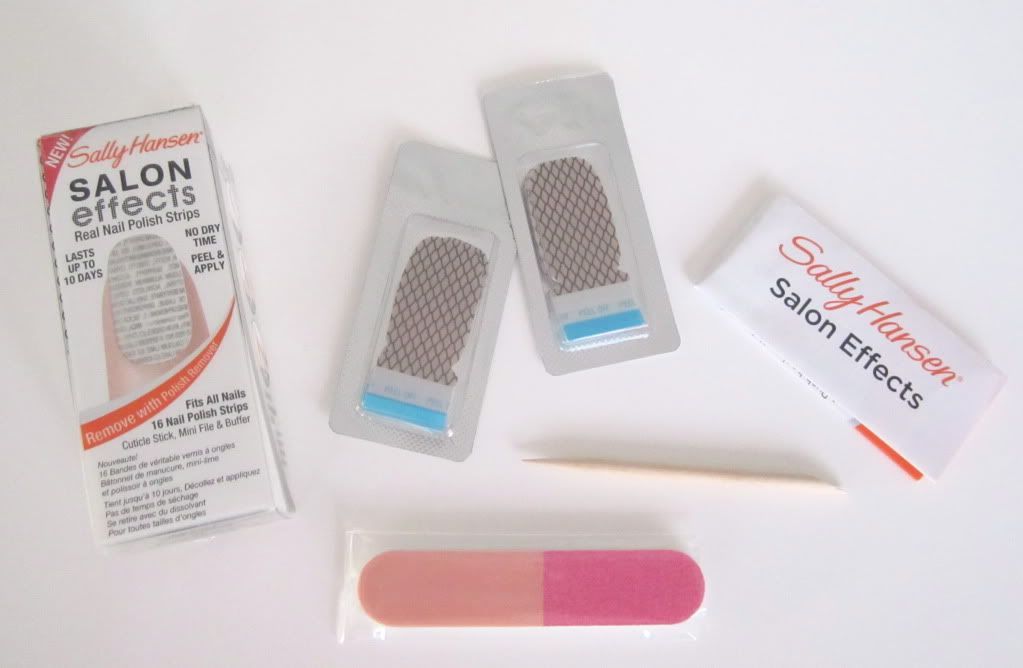 Now I'm not usually one to procrastinate but when I first got my hands on these, they lay untouched on my desk for months. Bad beauty blogger I know, but the thought of having to apply them seemed all too hard and time consuming. Until finally one rainy Saturday morning, I had some spare time to just bite the bullet and go for it. Well let me tell you, all that procrastinating was for NOTHING! It was so super easy to do, it only took about 15 mins all up – quicker than your standard manicure.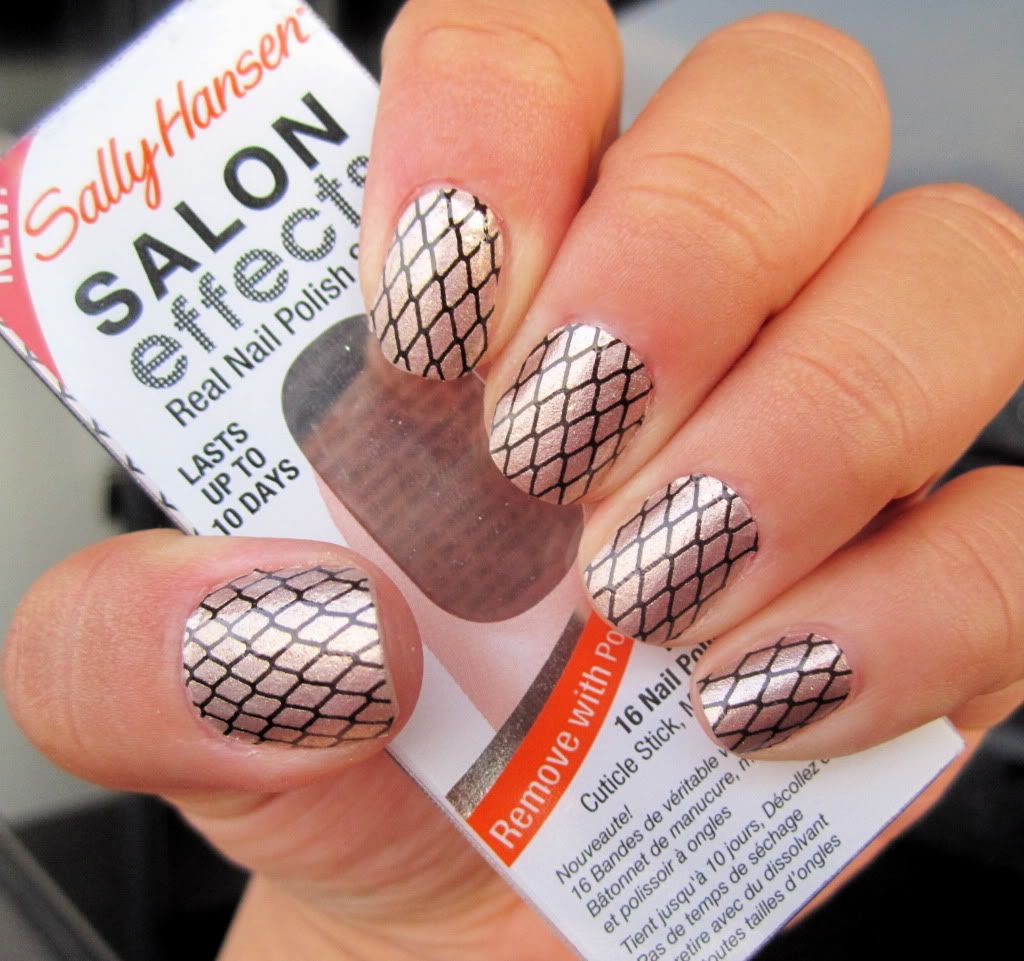 Misbehaved is a sexy black fishnet-esque pattern on a gold glitter base. Perfect for a fun night out but also subtle enough for during the day and/or at work. The Salon Effects lasted an amazing 8 days on me and they still looked fabulous – no chips or tip wear! I only really took them off out of sheer boredom lol.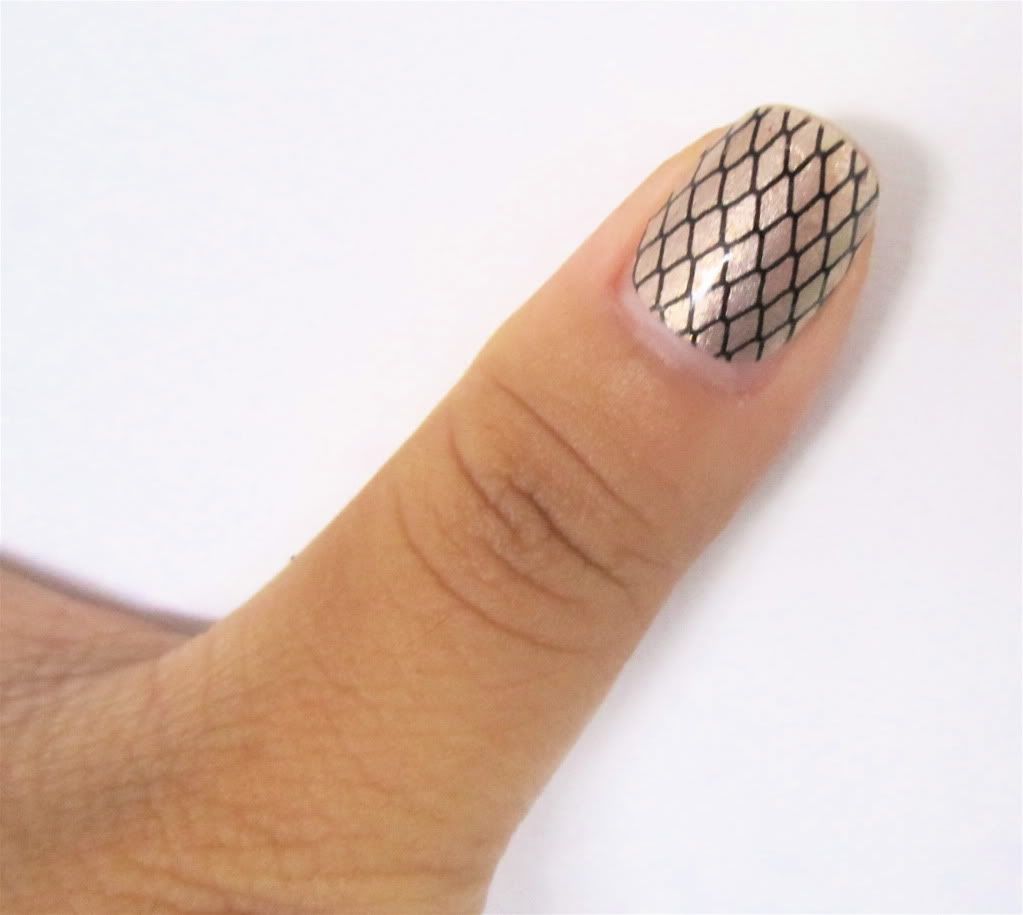 8 days later… as you can see it still looks great, just showing some nail growth. Sorry for only having my thumb though, I'd already removed the polish off my other fingers before I realizing I should take a pic to show you guys!
Start with clean, buffed nails.

Cut stickers to shape if you can't find a perfect fit

Once applied gently smooth over the nail with your finger or buffer to ensure there are no bubbles

Gently file off the excess, don't just rip it off. This results in a neater finish

Apply a clear top coat for maximum wear (optional)
Sally Hansen Nail Effects come in a multitude of designs and each box comes with 16 nail polish strips in varying sizes, a mini file/buffer and cuticle stick. Available now from Priceline and selected stockists, RRP AU$14.95.