Tom Ford Beauty is a range which never fails to take my breath away. Sure it's on the pricey side I don't deny that, but hey, I'm a firm believer in "you get what you pay for" and when it comes to Tom Ford, you get exactly that – not only do the products look and feel amazing, they work well too!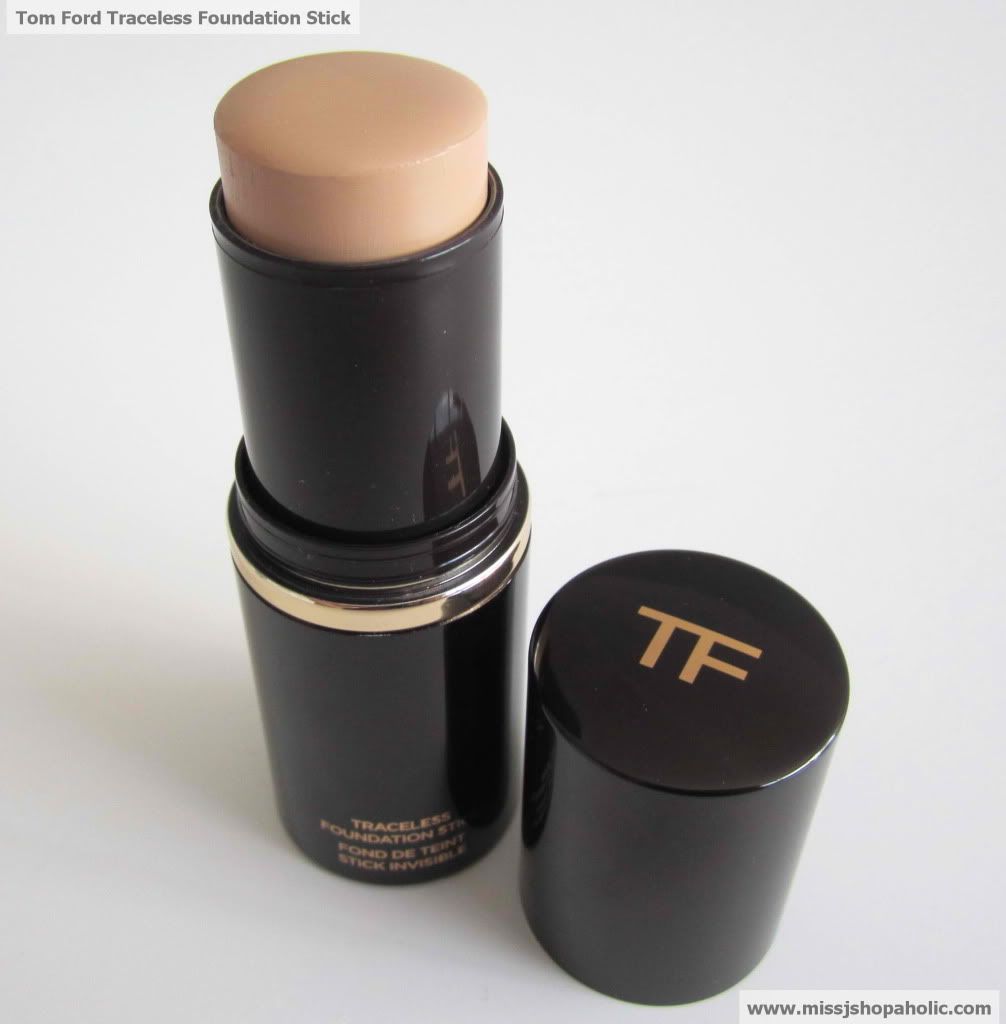 Lately I've using the Tom Ford Traceless Foundation Stick. I've never given stick foundations much thought before as I love the feel of liquid foundation but since it was sent to me, I thought I'd give it a shot. So glad I did as it is WONDERFUL! The foundation is rich and creamy, and while the texture seems a little heavy at first, once blended onto the skin, it's beautifully soft and smooth. It has a medium buildable coverage with a lovely velvety finish. It looks quite natural on and feels almost hydrating, so doesn't dry or cake on the skin. It also has amazing lasting power, I get a full day's wear on my combination oily skin. I also like the sleekness and convenience of the tube, makes for a very travel friendly product. 
To apply, I swipe the foundation stick twice on each cheek, once along my forehead, once on the chin and once down my nose. Then I blend out with my fingers. I find using my fingers works better as the warmth from your hands will help soften the foundation and make it easier to blend onto the face more evenly. Then I finish with a light dusting of translucent powder (I use FOA Translucent Face Powder) but it's not essential. This also works great as a concealer –  just dot it onto blemishes/dark circles and blend.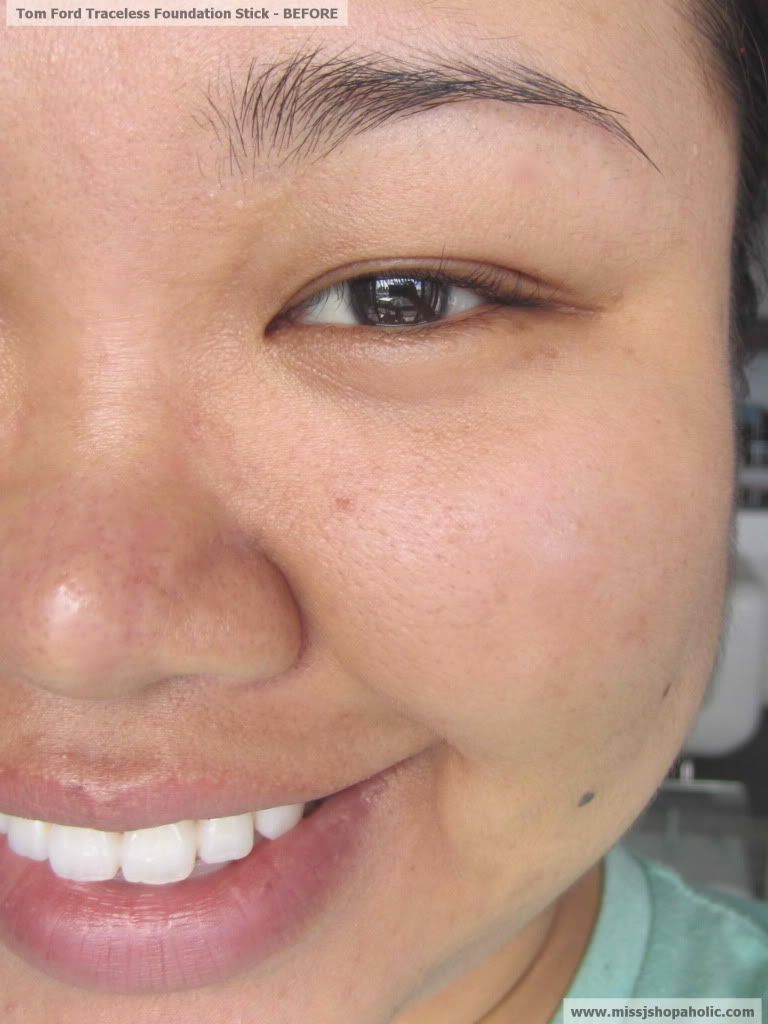 Before: No foundation… eeek!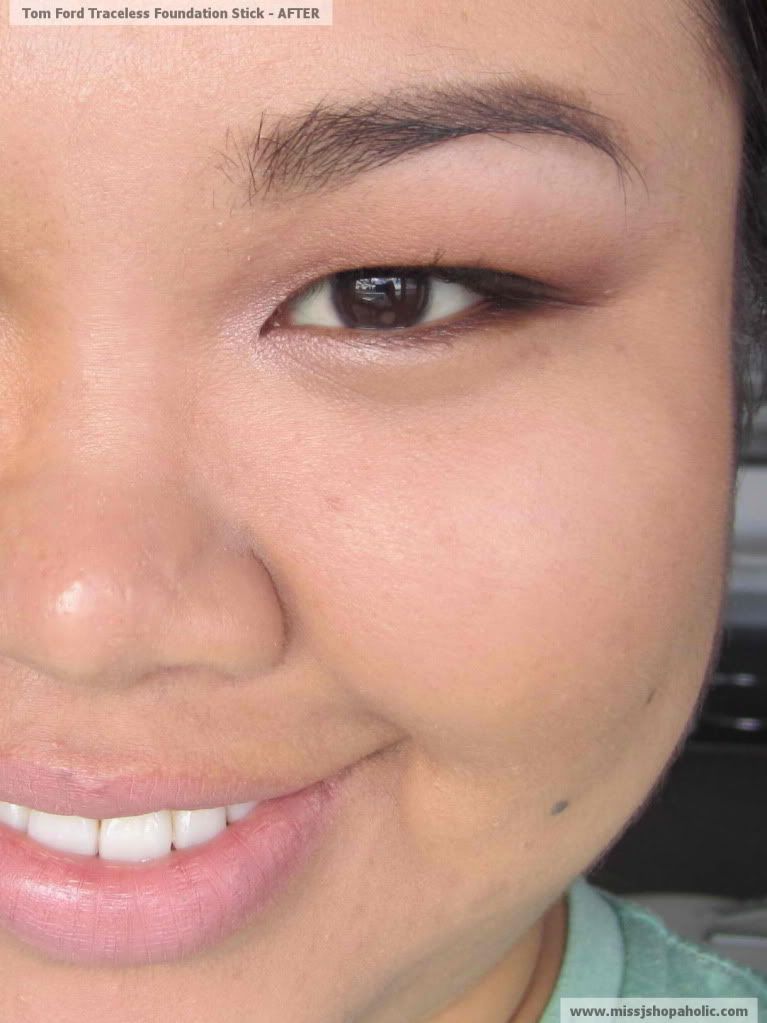 After: With 
Tom Ford Traceless Foundation Stick in Beige (not set with powder)
The Tom Ford Traceless Foundation Stick comes in 10 shades and is available now from counters in David Jones Melbourne and Sydney city stores. RRP AU$110.


Please note the product featured above has been provided for consideration. All products are reviewed in accordance with my 
Disclosure Policy
.