Something that you may not know about me… I like glitter. No actually, I LOVE glitter. So the new Barbados Collection of glitter nail polishes from Face of Australia is right up my alley. What's more, I along with the other MBBE ladies actually got to help pick out the colours! How awesome is that?
L-R: Calypso Gold, Bight Lights Pink City, Orange You Glad You Came?, I Like To Mauve It, Another Daiquiri Please, You Blue Me Away, Let's Go Scuba Diving & Party At The Gap
This 
stunning line up of 8 polishes all 
apply smoothly and easily, are long lasting and they dry in a flash too. Though being glitters, they can be a bit stubborn to remove, but I think the prettiness of the colours definitely makes it worth your while.
*Sigh* It is possible to have too much love for a nail polish collection? Well I think not and Barbados will definitely have you dreaming of warm, sunny beaches and white sand. So grab your beach towel, a cocktail and check out these swatches 
🙂
Calypso Gold
Gold glitter on a pale gold base, or gold squared for short. Got to love that!
Swoon! This one's my favourite of the bunch. Gorgeous girly pink with gold glitter. LOVE <3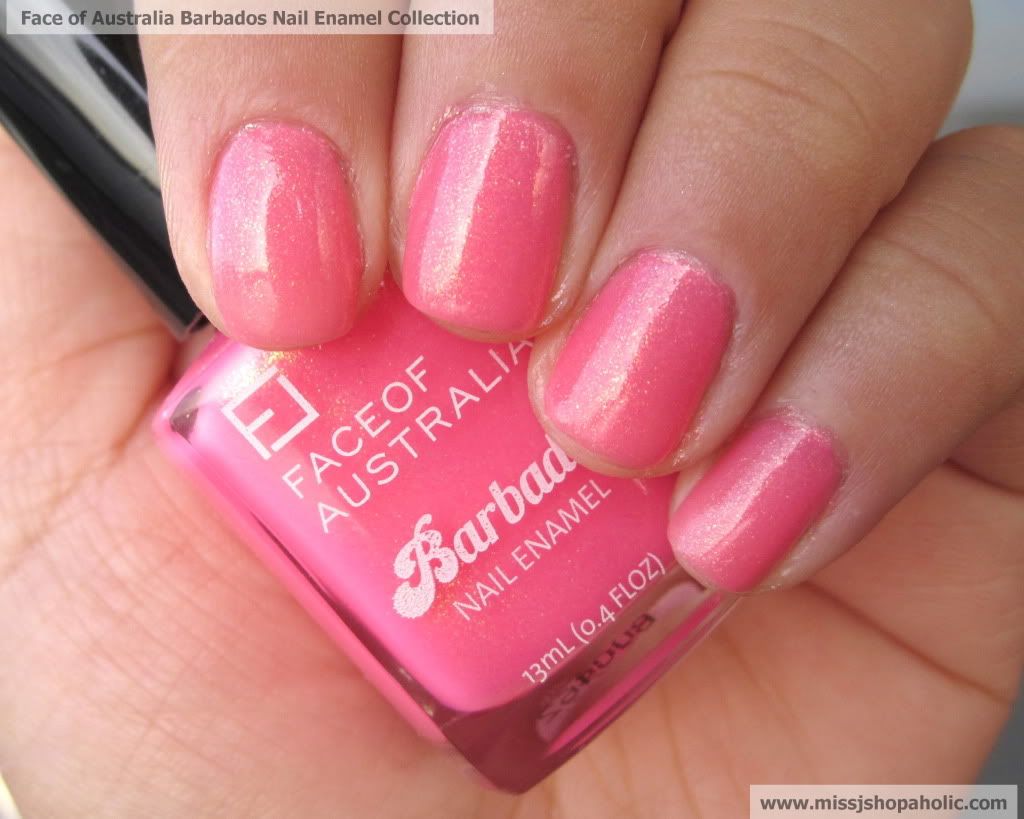 Orange You Glad You Came?
Definitely, especially when this gorgeous bright orange is there to greet me!
Every time I look at the name of this polish, I break out in song lol. Rightly so, as this pretty purpley pink will have you "mauving it" like there's no tomorrow.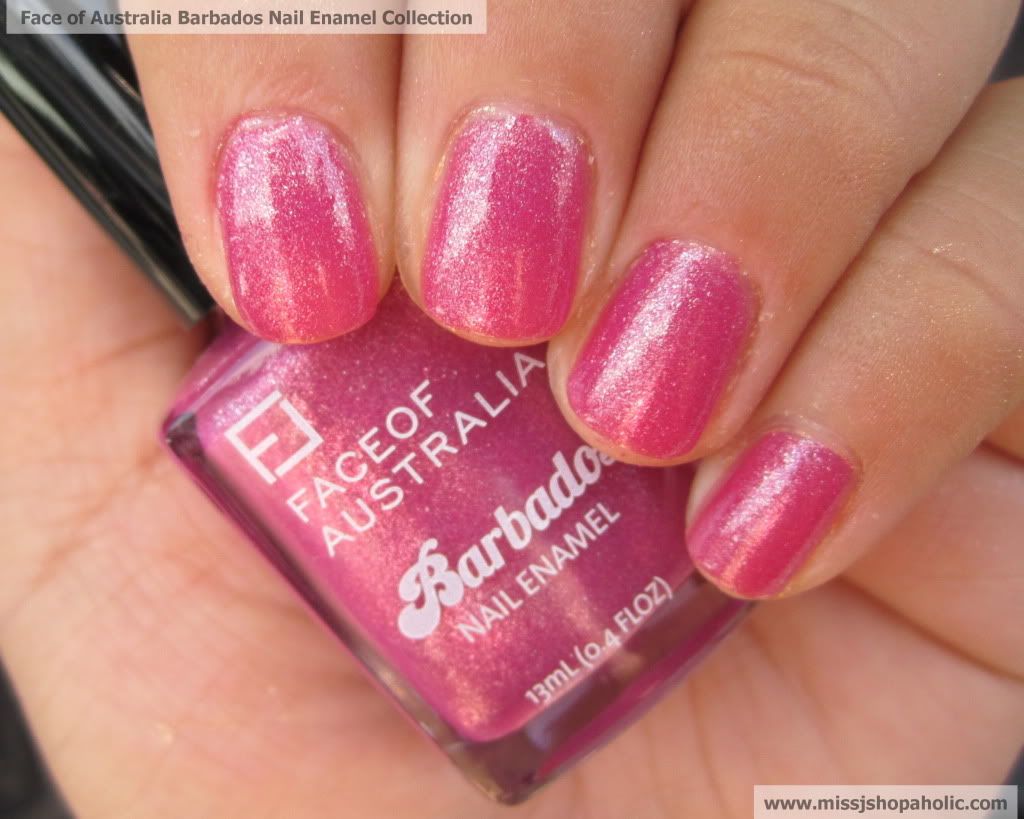 A beautiful raspberry red with flecks of gold glitter. Oooh now I'm day dreaming about daiquiris… and totally craving!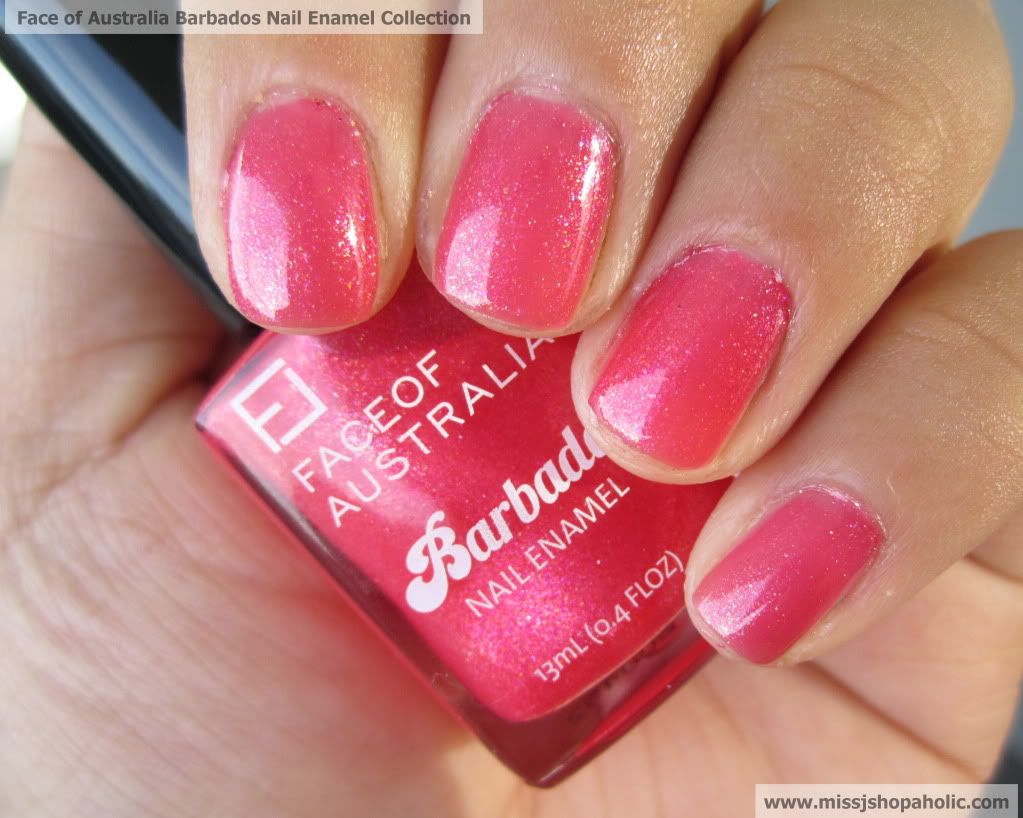 A lovely light blue which will totally blow you away with its silver glitterbombness. Yes, I'm making up words – that's how pretty it is!
Completely in love with this stunning glitter packed teal. Totally having a mermaid moment right now 😀
A fun smoky grey with silver glitter. It's dark, but not too dark. Fab for party nails!
Please note that the products featured above have been provided for consideration. All products are reviewed in accordance with my 
Disclosure Policy
.