You've recently heard me gush about how much I love the Giorgio Armani Maestro Fusion Make Up, well the latest product in the Maestro line up is for the lips! Described as a "lip stain with a comfortable velvet texture and radiant finish", the Lip Maestro range does not disappoint.


I purchased 3 of these babies in an online haul last month, sight unseen as they haven't arrived on Australian counters as yet, so I went for the 3 pinky shades of 500, 501, and 502 (pictured above left-right). 

The Lip Maestro does exactly what it promises. The texture is super smooth, silky and not at all drying for a velvet matte lip colour. They are lightweight and feel super comfortable on the lips. They're easy to apply with the doefoot applicator, and you get perfectly opaque coverage in one swipe. It doesn't quite dry to a fully matte finish though, it's slightly luminous and satin-like so some transfer can be expected. In saying that, the pigmentation of these is power packed so they last a good few hours. Definitely worth checking out!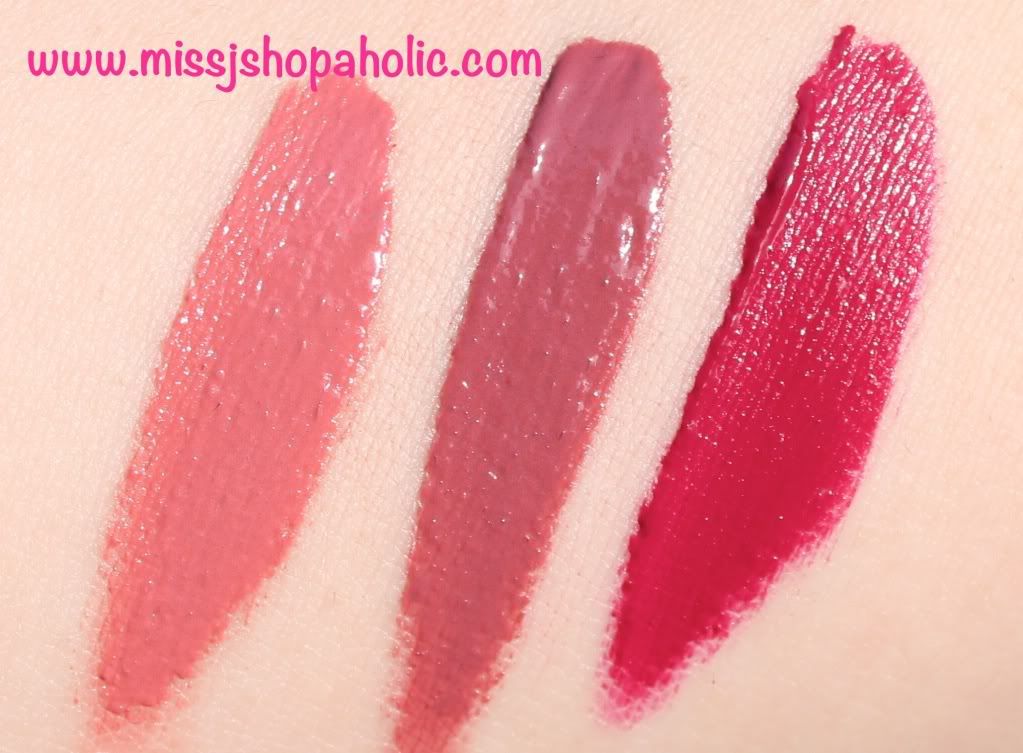 Swatches L-R: 500, 501 and 502

I must admit I'm kind of in two minds about the Lip Maestros. Don't get me wrong, I absolutely I love the colours and the formulation, but I've always been more of a glossy lip kind of gal, especially in the summer months. We'll see how I feel come winter time lol. 

Here are the swatches of my 3 colours on the lips. No idea why some have different names, but the names aren't listed on any of the packaging anyway, so better to go by the number code.

#500 Blush– A pinky nude that looks amazing when paired with a dark smokey eye.



#501 Casual Pink (or Liberta) – A rosy toned mauve. A great, everyday sort of colour that will match most looks.



#502 Art Deco (or Creation) – A super gorgeous, deep fuchsia. Love this colour, definitely my favourite out of the 3 that I purchased.




Giorgio Armani Lip Maestro range comes in 12 lovely colours, and can be purchased online for US$32 each.

xoxo