When it comes to eye make up I tend to be more of a neutral girl day to day, but sometimes, I do like to add in some colour. This is when a product like Estée Lauder's Double Wear Gel Eyeliner in Bold Cobalt becomes my best friend. 
It's a divine, bright blue shade with a pretty blue micro shimmer. Intense yet subtle enough to add a pop of colour to your look without going OTT. 
The formula is soft and creamy, so it's very easy to work with. It's quick to apply and glides onto the eye like a dream. Pigmentation is good too, with even coverage in one swipe, though I do like to apply a couple of layers to really intensify the colour. The shimmery, satin finish is super pretty too. The eyeliner sets quite fast and wears very well throughout the day. I saw no fading or smudging at all, but make sure to wear an eye primer if you have oily eyelids.
The product is housed in a sturdy glass pot with a gold screw top lid. It's quite small and compact, and comes with a handy little brush, making it a good travel friendly option. 
I tend to use either the Sigma E05 or MAC 263 with this though and both work great.
Oh and you guys know I adore gold accents, so the packaging definitely has me smiling.
Bold Cobalt is perfect for those lazy days when you don't want to put too much effort into a look but still want that "wow" factor. The blue also make the whites of your eyes look brighter, so it works well with all skin tones. Just line the top lash line with Bold Cobalt, slick on a few good layers of mascara and you're out the door. 
It can also be smudged out before it sets for a softer look
 or rock it with a fun blue-toned smokey eye for a more dramatic effect. 
Overall I'm loving this liner and have been wearing it a lot lately. It my super quick "go to" look, especially now that I'm currently wearing eyelash extensions. Takes me about 2 minutes to do my eye make up!
In the pics below, I've just filled in my brows, applied a touch of Burberry Trench eyeshadow as a brow highlight and lined the top lash line with Bold Cobalt. Easy peasy 🙂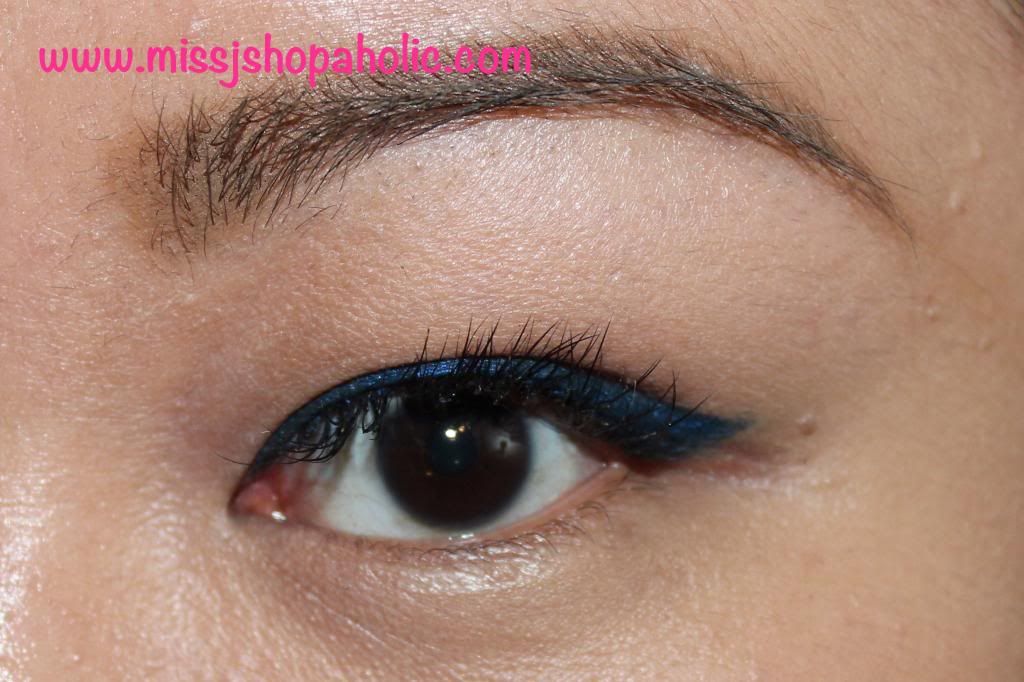 Available now from all Estée Lauder counters and online. Bold Cobalt is a limited edition shade, so grab it while you can! RRP AU$40.
xoxo
*Please note that the product above has been provided for consideration. All products are reviewed in accordance with my Disclosure Policy.