Face masks are a must when it comes to skincare maintenance and my most recent face mask love is L'Herboflore! L'Herboflore is a Taiwanese based brand that specialises in facial sheet masks. Super cute, effective masks!
How adorable are the illustrations on the packaging? Makes using them fun and will instantly brighten up your mood.
These are sheet masks made of a thin coth which is saturated with the liquid product in the packet. Take the face mask out, unfold and you'll see that it has openings for your eyes, nose and mouth as well as several slits to help the sheet fit to your face better. Lay it on top of cleansed and toned skin and leave on for 15-20 minutes. Once you remove the sheet, gently pat any excess moisture left on the face with your fingers in light piano motions. This will help your face absorb the extra goodness! Now the sheet will never completely dry down whilst on the face, so once removed I like to move it onto other areas of my body, such as the neck or knees and elbows. You can also use the extra liquid in the packet on these areas as well.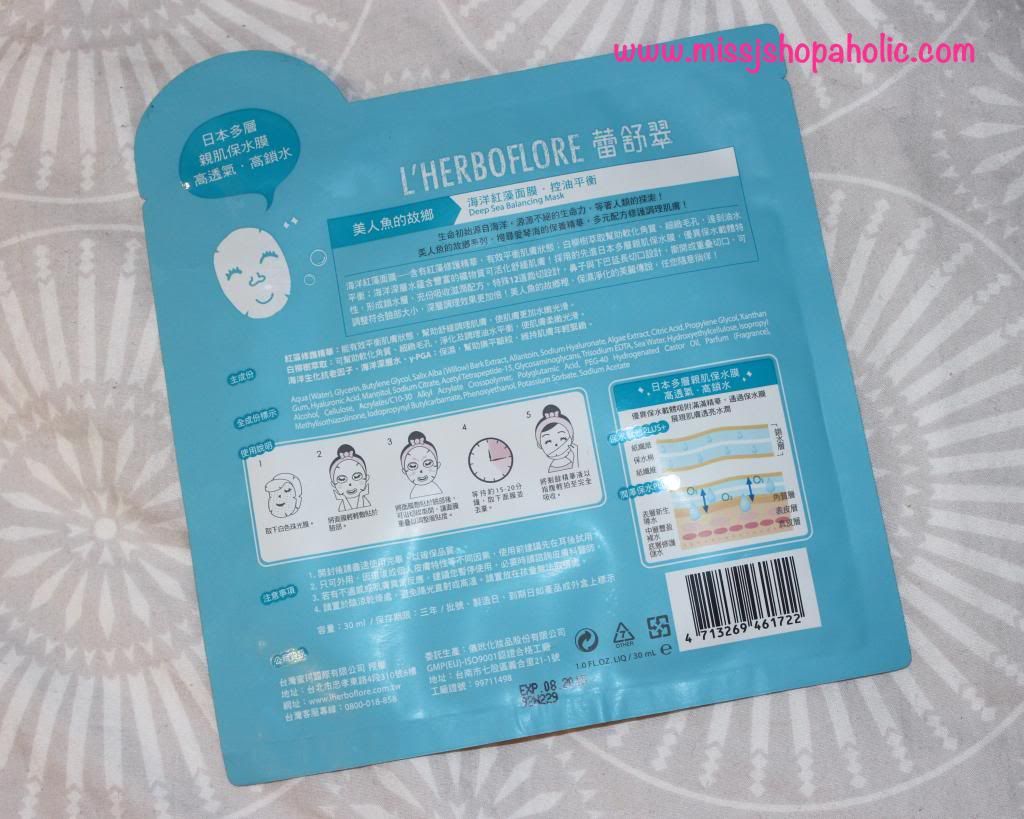 Back of the packaging is mostly Chinese except for the ingredients list, but you get the gist of it from the pictures lol
Folded mask out of the packet
There is a tonne of different types of L'herboflore facial sheet masks to choose from, each targeting different skin concerns from hydration to anti-aging. I tend to gravitate towards the ones for whitening, brightening or balancing the skin as I find these to be most effective for my skin type. After using one of these masks, I do find that my face feels smoother and softer, and visibly more even. The effects are not drastic so always best to be used as maintenance combined with your current skincare routine. Ideally you should pop on a mask at least once a week, which I personally like to do on Sunday evenings whilst vegging out in front of the TV. Oh and brightening masks are especially fabulous before a big event!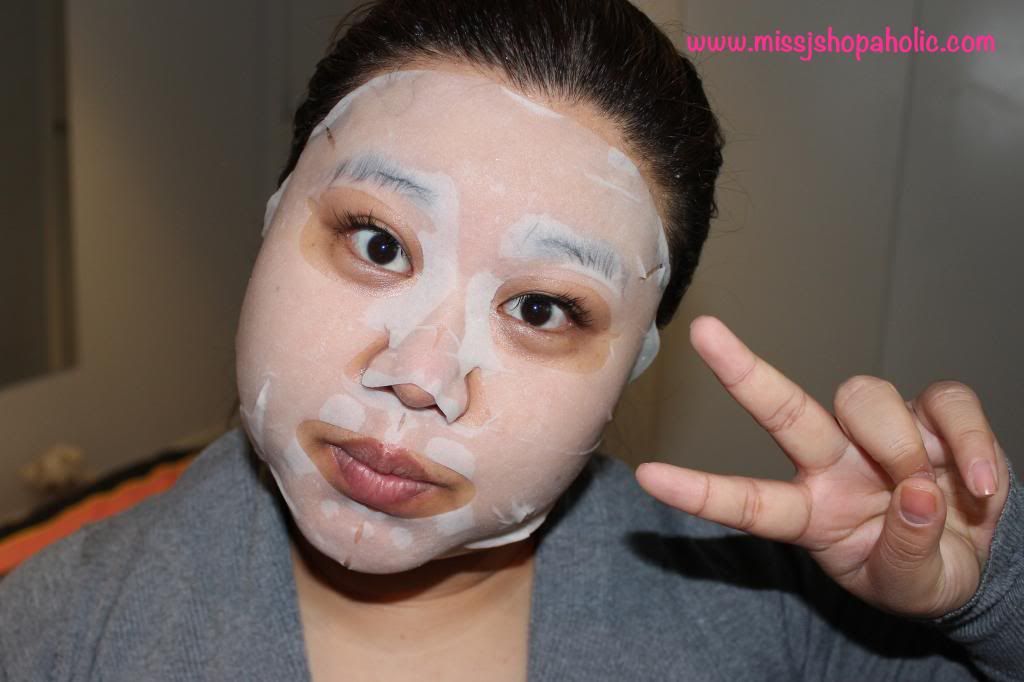 Mask mug shot! Hm not an attractive look is it? Haha
The L'Herboflore facial masks are available from counters in Taiwan, or for those of us not lucky enough to be in Taiwan, it's best to contact the company through their Facebook page should you wish to purchase these. The masks retail from NT$50/AU$1.70 to NT$250/AU$8.45 each depending on the type. 
Effective face masks? Check. Super cute packaging? Check. What more can you ask for? I'll definitely be stockpiling these in a future order!
What are some of your favourite face masks?
*Please note that the products above have been provided for consideration. All products are reviewed in accordance with my Disclosure Policy.