Bold shades and experimentation are words that normally come to mind when you think of NARS. Make up isn't meant to be boring and I think NARS is one of those brands that do make you want to try new things. Think outside the ordinary. NARS shows this off well in their newest product on the market, the
Eye Paint
. A product for
"beauty lovers who want to elevate their eye look".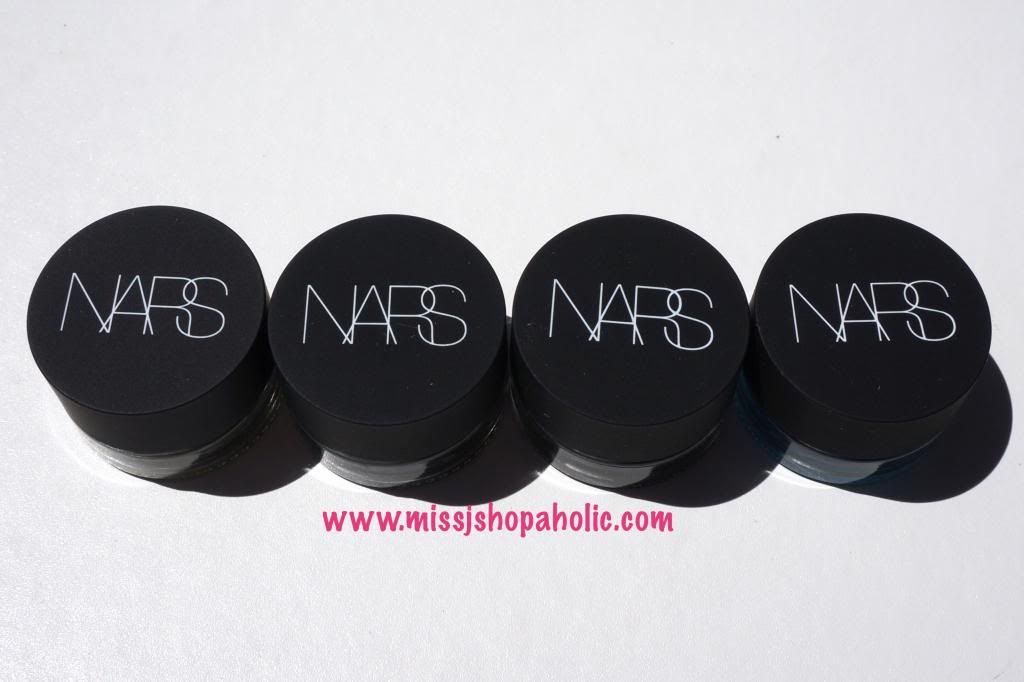 I like the concept of an
Eye Paint
because it means you're not limiting its use to just an eyeliner – you can literally
paint
your eyes anyway you like. This super versatile product can be used as an eyeliner and/or an eyeshadow, and with 9 varying shades available you can be as creative as you like. The Eye Paints have a soft gel formula making application to the eye a breeze without any tugging. The texture of the 4 that I tried are very creamy and all are super pigmented. They have a matte finish and the colour is bendable and buildable to your desired opacity. Once dry these do not budge, and they do dry down quite quickly so be sure to work fast. They also last an amazing 8 plus hours without any smudging. The shimmer shades aren't at all chunky too. Phew!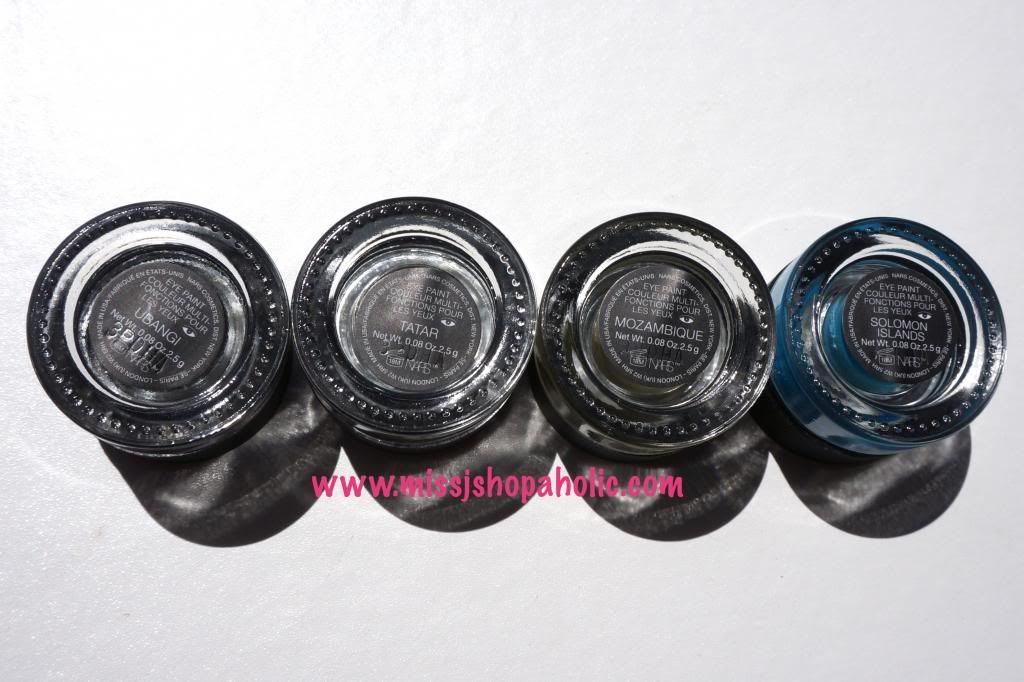 I really like the packaging of the Eye Paints. They're little jars, lightweight but quite sturdy and I can see myself travelling well with them without much fuss. NARS has also released a new angled eyeliner brush that they recommend to use with this. I personally haven't tried it, so have been using MAC 266 or the Real Techniques Fine Liner Brush and both work wonderfully.
NARS Eye Paint in Ubangi
A deep, blacked navy shimmer. It's a good staple shade for any make up wardrobe to use rather than your basic black eyeliner. The blue tint also makes the whites of your eyes look brighter so try it out next time you're feeling a little run down. This shade also would make a great base for sapphire toned smokey eyes.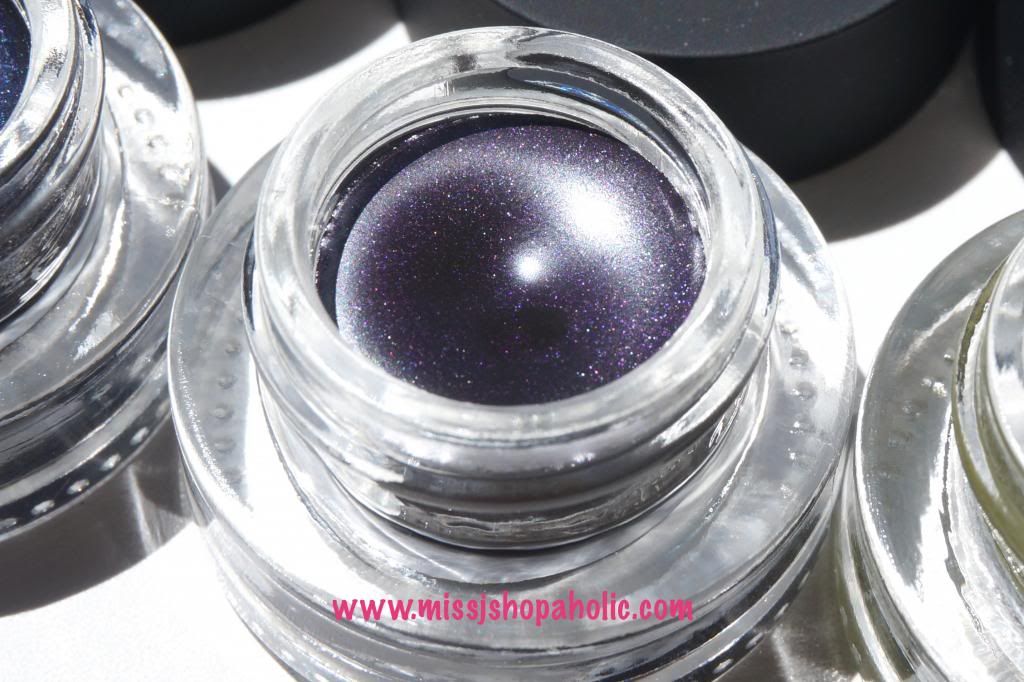 NARS Eye Paint in Tatar
A gorgeous eggplant shimmer. I've been wearing this on its own along my top lash line for a week straight now and totally loving it. I like that it's subtle enough to pass as plain black but also bold enough to make a statement in the right light.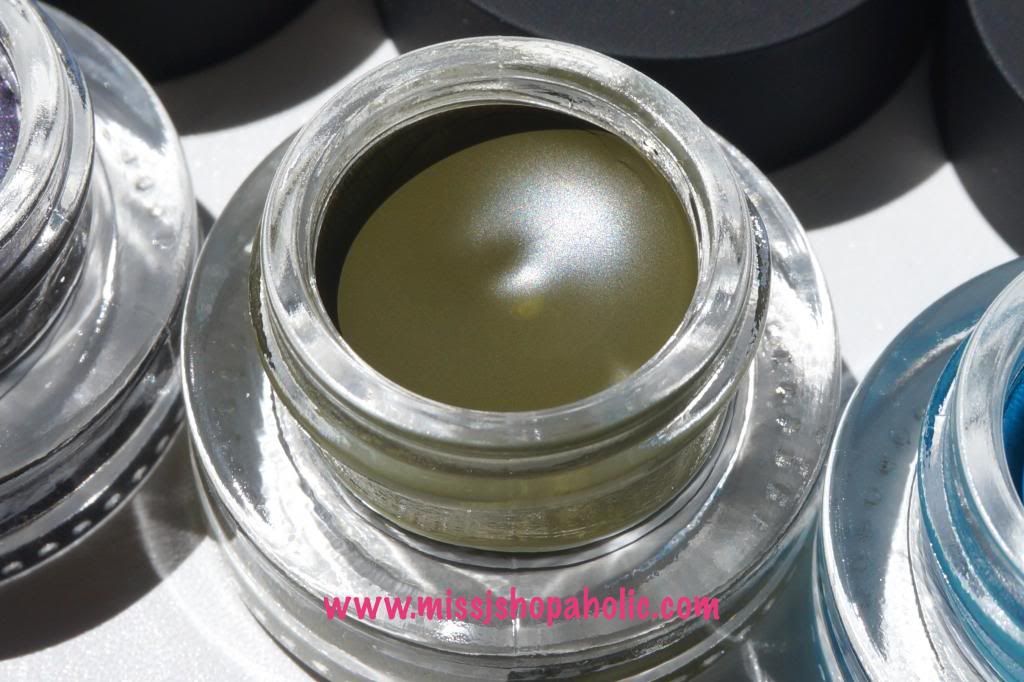 NARS Eye Paint in Mozambique
An interesting creamy khaki shade. Not one that I would've picked for myself at all but it's been fun to play with. Makes for an awesome base for olive toned eyeshadows as well. Would look fab if you have hazel coloured eyes!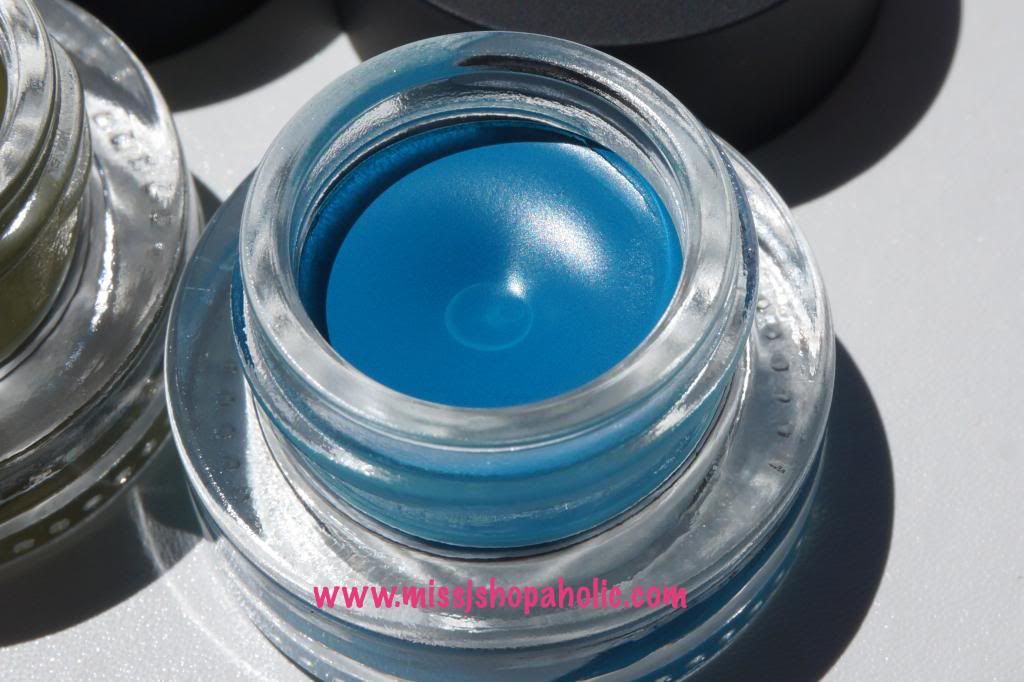 NARS Eye Paint in Solomon Islands
A bright, electric turquoise blue. Very retro chic! Reminds me of MAC Electric Eel eyeshadow as well. I feel like I need to have an 80s themed party just so I can rock this baby.
Swatches L-R: Nars Eye Paint in Ubangi, Tatar, Mozambique & Solomon Islands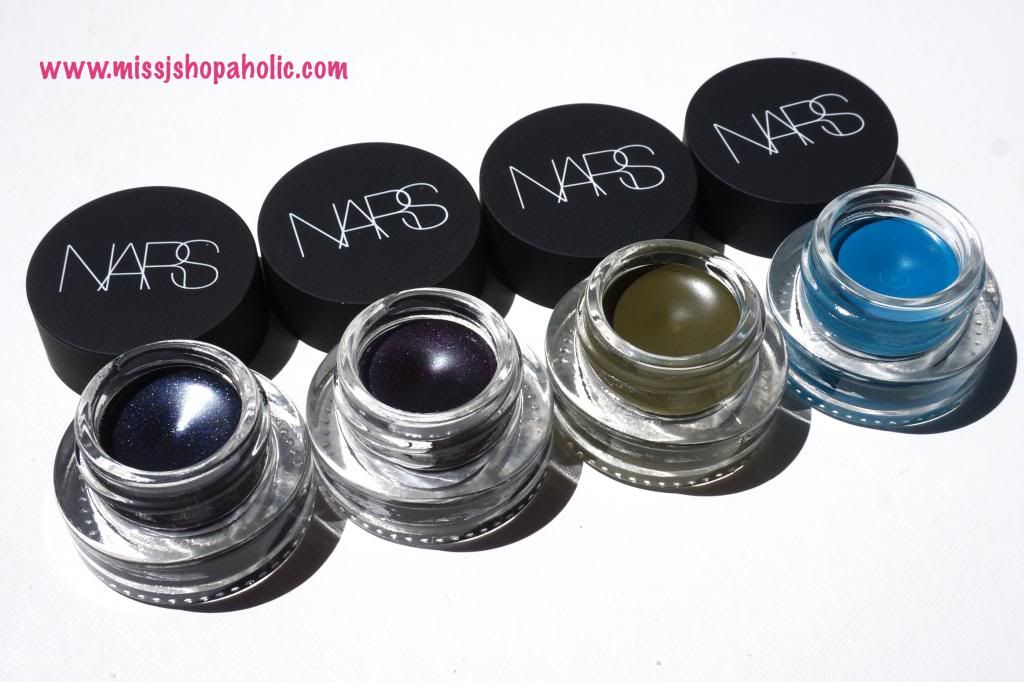 Overall I'm loving the NARS Eye Paints and looking forwarding to playing with them more. Available now from all NARS counters in Mecca Cosmetica/Maxima and
online
, RRP AU$40 each.
xoxo
*Please note that the product featured above has been provided for consideration. All products are reviewed in accordance with my Disclosure Policy.